Belangeni Musumbu sentenced for defrauding Esure following IFED investigation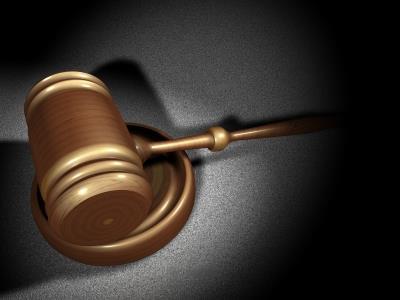 A postman who claimed he was disabled by a car accident and unable to return to work has been jailed after he was caught performing at a Malaysian music festival.
Belangeni Musumbu, 46, of Muswell Hill, north London, was sent to prison for 18 months and ordered to pay £24,527.45 compensation at the Old Bailey today ­– £1,000 to his insurer Esure and the remainder to Royal Mail.
He had previously admitted to two counts of fraud following an investigation by the City of London Police's Insurance Fraud Enforcement Department (IFED).
Musumbu was injured in December 2010 when a car hit the back of a Royal Mail van he was unloading.
Esure subsequently received two separate doctors' reports detailing how Musumbu was unable to return to work as he could not walk unaided, dress himself or drive.
Royal Mail medically retired Musumbu in April 2012 and paid him £23,500. Esure placed £292,000 in reserve to cover payouts to Musumbu and legal costs should his claim be settled.
But Esure then found a blog containing pictures of Musumbu playing guitar at the Rainforest World Music Festival in July 2012.
In August and October he was also caught on camera by the insurer loading boxes into his car, driving, shopping and carrying a guitar case over his shoulder with relative ease.
When Musumbu was booked to see Esure's appointed doctor in November, he arrived with a walking stick and asked for help undressing for the examination as he reported being unable to do so himself.
However, the doctor found no evidence that he had suffered lasting or serious injuries in the incident.
Esure referred what it suspected to be an exaggerated personal injury claim to IFED in March 2013.
Detectives discovered limited records on one of the doctors who originally diagnosed Musumbu because he had only occasionally rented a room at a medical centre.
They also found Musumbu had reported to a different insurer that he was driving his car in October 2011 when he was hit by another driver. This was after he told Esure the original accident left him unable to drive.
IFED detectives interviewed Musumbu in May 2013, and later charged him with two counts of fraud.
City of London Police detective constable Gary Kearley, who led the IFED investigation, said: "Musumbu misled health professionals and did not think anyone would check if he was telling the truth about his injuries. This was an extremely naïve assumption that has turned him into a fraudster serving time in prison.
"His sentence should serve as a warning to anyone who still thinks that making an exaggerated insurance claim is acceptable. This is a criminal offence and the Insurance Fraud Enforcement Department is working with insurers and business to bring offenders to book."