Division on track to complete 440 planned cuts by end of March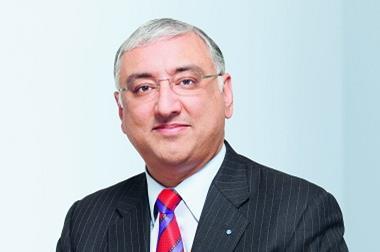 Zurich's UK general insurance division could make more job cuts than the 440 it already has planned, according to the division's chief executive Vibhu Sharma.
But he added that the decision would be driven by economic conditions.
Sharma's comments come after the Zurich group announced this morning that it planned to shed 8,000 jobs by 2018, including the 1,800 that were announced in 2015. The UK general insurance unit's 440 cuts are among the 1,800.
Speaking to Insurance Times following the release of Zurich's UK general insurance unit's results, Sharma said: "If the economy goes in a certain direction, then I think we are all going to need to look at and further figure out how to become even more efficient on the cost side."
But he added: "If the market turns around and starts to grow and improve and the economy starts to grow and improve, we actually might be going the opposite direction and looking to hire.
"Based on [what we see] today, we will keep doing what we need to do. It is hard to comment on the future unless we see a big change from an economic perspective."
Sharma also said that his division was "very much on track" to complete its planned job cuts by the end of the first quarter.
Personal lines focus
The UK general insurance division's job cuts are part of a plan to cut costs by at least £40m and simplify its structure. The plan includes streamlining its commercial broker division.
In personal lines, where Zurich has historically struggled in the UK, Sharma said that the company would be focusing more on service rather than cheap cover to ensure it does not spread itself too thinly.
He said: "Some people want to fly Ryanair, some people want to fly Emirates. You can't be both. We are much more of a premium brand and that is the way I see it being played more."
Sharma also welcomed incoming group chief executive Mario Greco, whose arrival has been shifted to 7 March from the original date of 1 May.
He said: "He will bring a level of passion, rigour and pace. I look forward to welcoming him to the UK and talking about what we're doing here."