Peter Blanc targets EBITDA of £30m through acquisitions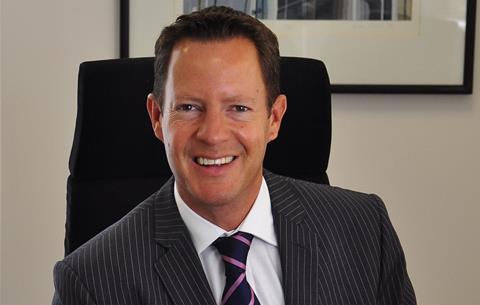 Oval is planning a big push for the second half of 2013 with ambitious targets to acquire several brokers over the coming year and increase its profits by a third, Insurance Times has learnt.
Oval chief executive Peter Blanc, who took over from Phillip Hodson in March last year, is targeting earnings before interest tax, depreciation and amortiosation. (EBITDA) of £30m annually and says Oval is currently targeting £20m EBITDA this year.
After several years of paying down debt, Oval is now in a stronger financial position, Blanc told Insurance Times. He believes the time is right for further expansion.
The broker intends to target brokers with an EBITDA of £250,000-upwards for acquisition, Blanc said. However, in an ideal world, Oval would look to acquire 10 brokers with an EBITDA of £1m each.
Blanc said: "We have got a refinancing coming up before the end of our financial year and, as part of that refinancing, we are going to make sure we have the fire power to make a number of transactions."
"We are hoping to achieve £20m EBITDA this year and, over the course of the next few years, we'd like to get that up to £30m EBITDA, that's our next step. So, we are going to need a bit of firepower to get there. Realistically, to get from £20m to £30m, we're going to need to make acquisitions.
"Doing that organically will be a long slow slog. We would definitely anticipate being a lot busier in the market in the second half of the year."
Oval's EBITDA increased to £15m for the year ended 31 May 2012 (2011: £14.4m). Excluding exceptional costs, the figure was £17.7m (2011: £15.3m).
However, net losses on a statutory basis rose to £3.2m in 2012 (2011: £3m) because of exceptional items, including redundancy costs.
Despite the £6.1m cut in overall debt, net debt was almost static at £34.3m as cash balances fell.
Oval's pension liabilities also leapt up to £4m in 2012 (2011: £633,000) because of increased final salary pension scheme valuations.
Gross sales increased by £5.5m to £108.1m for the year to May 2012 (2011: £102.6m).
Blanc told Insurance Times last year that he expected to have a war chest of about £5m for a few small acquisitions. However, he appeared confident in securing a much larger sum from the broker's four banks with which, he said, he was in negotiations.
Oval's strategy remains one of looking for brokers it can bolt on to its existing regional centres. Blanc added there were: "Ther are lots of brokers out there where the owners of the businesses are getting on, they're in their 60s and they are looking for a good home for their business and we think we make a good home."
The news that Oval is on the acquisition trail comes amid revelations that AJ Gallagher was one of a number of suitors interested in acquiring embattled Barbon Insurance Group.
Last year, Barbon plunged into a £547,000 loss after setting aside £2.5m customer compensation following a sales blunder.
Barbon-owned HomeLet letting agent inserted clauses in their tenancy agreements that compelled tenants to take out contents insurance for their possessions, when in fact, it should have been voluntary.