Swiss Re estimates this year's figure only exceeded by 2005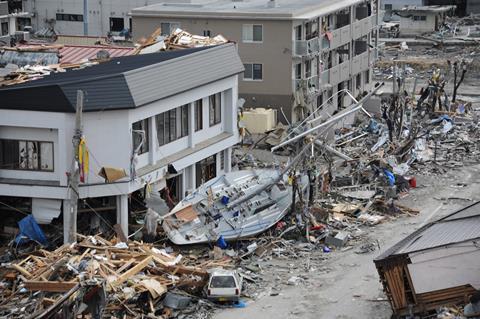 Total insured losses in 2011 were the second highest ever recorded, according to Swiss Re.
According to preliminary estimates from Swiss Re's sigma team, total insured losses for the global insurance industry from natural catastrophes and man-made disasters reached $108bn in 2011 – more than double the figure of $48bn in 2010.
Claims from natural catastrophes alone reached $103bn in 2011, compared to only $43bn last year.
This year ranks second only to 2005 when insured losses reached $123bn with hurricanes Katrina, Wilma and Rita alone causing claims of over $100bn.
Moderate hurricane losses kept costs lower than in 2005, according to Swiss Re.
The reinsurer said that 2011 looked set to be the year with the highest catastrophe-related economic losses in history, at $350bn, which would have been the costliest ever for the insurance industry if Japan had been more fully insured.
The $350bn losses, the greatest share of which was accounted for by the Japanese earthquake, compared to $226bn in 2010.
More than 30,000 people lost their lives due to catastrophes in the first 11 months of the year, most of them in Japan.
Additional claims from the ongoing massive floods in Thailand or from winter storms which may yet hit Europe have the potential to bring figures for the full year even closer to the 2005 record of $123bn.
Swiss Re chief economist Kurt Karl said: "2011 is going down as another year of very tragic and costly earthquakes. Unfortunately earthquake insurance coverage is still quite low, even in some industrialised countries with high seismic risk, like Japan.
"So on top of people losing their loved ones, societies are faced with enormous financial losses that have to be borne by either corporations, relief organisations or governments and, ultimately, taxpayers."