Brokers should deal with construction people instead
Housing minister Dominic Raab has been urged to ban price comparison sites from offering construction and buildings insurance to small firms amid fears of a crisis in underinsurance.
Construction Insure managing director Mark Herbert has written to the minister, believing price comparison sites are 'highly dangerous as contractors are left with an insurance policy which isn't worth the paper it's written on as it's so full of endorsements.'
Instead, he wants construction and buildings contractors to go through commercial brokers, who will give the thorough advice required.
He said: "Insurance is a serious business and if a contractor doesn't have adequate cover it could be hugely dangerous to all parties involved in a build.
"Many contractors operate as sole traders rather than limited companies so if they were sued for inadequate work and found themselves uninsured they could lose their home and all their assets as well as their business.
"It really is that serious, yet many tradesmen and women underestimate how vital insurance is."
Cheap policies a danger
Herbert believes contractors type in minimal amounts to get the cheapest cover and then they're given an insurance document that looks the part when presented to customers.
But he warns: "These policies are cheap for a reason. The small print is filled with caveats and usually, they only provide a minimal level of cover, often not adequate for the work the contractor does every day.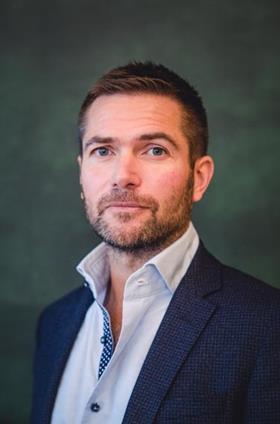 Construction Insure managing director Mark Herbert
"A commercial broker on the other hand really gets under the skin of his or her clients. They find out exactly the nature of the work undertaken and are able to offer a policy which genuinely protects the contractor.
"With a broker, it isn't possible to get an instant quote because each case is different. They take the time to speak to clients and find out the full information to make sure they are fully aware of the insurances they need.
"The use of price comparison websites may seem to be convenient but nothing is more inconvenient than having a crisis and discovering your insurance policy isn't fit for purpose.
"From our enquiries, we estimate around 50% of all UK contractors do not have adequate insurance in place and this is largely due to the reliance on price comparison websites.
"I am calling on Dominic Raab and the Government to take action to prevent price comparison sites from offering cheap policies to contractors in the construction sector.
"Britain's contractors carry out extremely technical works from piling and underpinning, to roofing works and loft conversations. There are knock on effects to themselves, the companies employing them and their own employees if they are not covered properly.
"This is a very serious issue and it is high time something was done to close this insurance shortfall."