Insurer cuts commercial book by 29%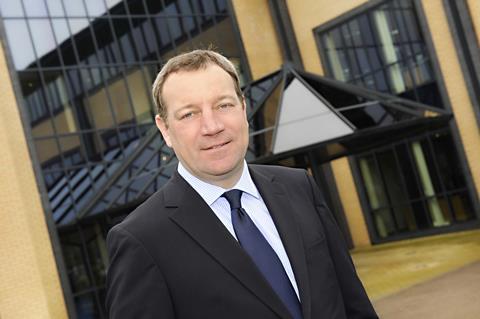 Ageas UK's net profit increased 17.3% in the first half of 2013 despite an increasingly tough market and falling profits and revenue in some of its units.
The company's net profit was £49.1m in H1 2013, compared with £41.9m in the same period last year and the combined operating ratio (COR) improved by 0.3 percentage points to 98.5%.
Total income was up 2.9% to £1.1bn (H1 2012: £1bn) and non-life gross written premiums (GWP) increased by 3.3% to £936.5m (H1 2012: £906.3m).
The improvements came despite an 11.6% drop in revenue from the retail broking arm, a 29.3% cut in commercial and special risks GWP and a 74% drop in profits at Tesco Underwriting.
Ageas's motor book also shifted into an underwriting loss, reporting a COR of 100.7% (H1 2012: 96.4%).
Ageas UK chief executive Andy Watson said: "The positive trend in profit and overall improving performance in our combined ratio has continued to half year and underlines that Ageas remains in good shape.
"The motor market, where prices are reducing, is competitive and challenging, but our focus is on profitable growth and we will continue to adopt a disciplined approach. The integration of Groupama into Ageas Insurance is going well and we expect to complete the legal and regulatory process by the end of the year."
Retail broking drop
Ageas's retail broking businesses, which include RIAS, Castle Cover, Kwik Fit Financial Services and Ageas Insurance Solutions, brought in revenue of £93m in the first half of 2013, down 11.6% on the £105.1m they made in the same period of 2012.
Ageas said the drop reflected "a tough and highly competitive environment".
Despite the fall, retail broking profits were up 19% to £14.6m (H1 2012: £12.3m).
Commercial cut
Ageas cut its commercial and special risks GWP by 29.3% to £59.7m (H1 2012: £81.8m).
The company said this reflected "a continued focus on profitability".
The commercial and special risk division's COR improved by 0.6 percentage points to 103.7% (H1 2012: 104.3%).
Ageas also cut its travel business by 12.7% to £21.6m (H1 2012: £24.8m) and its household business by 6.8% to £131.9m (H1 2012: £141.6m).
However, commercial and personal motor GWP was relatively flat at £337.6m (H1 2012: £340.8m).
Tesco Underwriting decline
Ageas's share in the profits of Tesco Underwriting, a home and motor insurance joint venture with Tesco bank, dropped 74% to £1.7m (H1 2012: 6.5m) as GWP fell 30% to £221.1m (H1 2012: £317.3m).
The company said: "In a market environment of strong competition in motor, Tesco Underwriting is focusing both on maintaining pricing discipline through the underwriting cycle and on writing business which improves its risk mix including a strong focus on lower risk Tesco Club Card customers."
Groupama contribution
On the positive side, profit and revenue contributions from Groupama UK, which Ageas UK bought last November, helped offset the tough trading conditions.
Groupama contributed £166.4m of GWP and £7.1m of net profit to Ageas UK's overall half-year results.
Ageas said: "The plan to integrate Groupama Insurances into Ageas is on track and progressing well with the Groupama Insurance Company Limited name in the UK being phased out by the end of the year in line with the acquisition agreement with [former parent] Groupama SA"
Ageas UK H1 results in £m (compared with H1 2012)
Group
Revenue: 1,073.2 (1,043.0)
Net profit: 49.1 (41.9)
Non-life
Revenue: 936.5 (906.3)
Net profit: 42.9 (35.7)
COR: 98.5 (98.8)
Other including retail
Revenue: 93.0 (105.1)
Net profit: 7.5 (6.2)
Life protection
Revenue: 43.7 (31.6)
Net profit: -1.3 (0)
COR breakdown:
Motor: 100.7 (96.4)
Household: 87.5 (104.2)
Accident and health: 106.9 (102.2)
Commercial and special risks: 103.7 (104.3)