Deal with BMW motorcycle brand operates through Devitt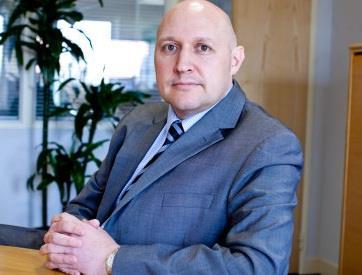 Allianz Legal Protection (ALP) has been chosen to provide legal expenses cover for BMW Motorrad, BMW's motorcycle brand.
The deal will operate as an affinity arrangement through specialist motorcycle broker Devitt Insurance Services.
ALP already provides legal expenses insurance to BMW car owners, as part of Allianz Retail's existing relationship with BMW.
Allianz Legal Protection business development manager Steve Rowley (pictured) said: "The broadening of our relationship means customers will now receive a complete end-to-end solution following a road accident.
"We have streamlined our processes to ensure all components of a claim such as the repair, vehicle hire and personal loss, are brought together to improve the overall customer experience. BMW is a key global partner in the Allianz strategy and it is a pleasure to be able to expand our relationship with them."
Devitt's client relationship manager Ian Cameron added: "We see the provision of legal expenses through Allianz Legal Protection as a positive move, strengthening our overall relationship with BMW and Allianz. ALP's involvement at this key stage of the customer journey, we believe, will add even further value and provide a smoother customer experience in helping guide customers through their claim."