Analysts give mixed reaction to results and leap in COR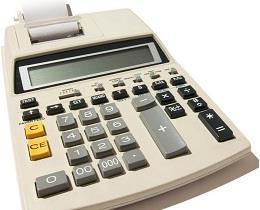 Amlin's results for 2011 have received a mixed reaction after the company suffered a double whammy, taking a £500m hit from catastrophe losses and reporting another poor performance from its Amlin Corporate Insurance (ACI) unit.
The Lloyd's insurer made a £150m loss after tax last year in what chief executive Charles Philipps described as the company's worst year since 2001.
"The combination of an extreme frequency and severity of natural catastrophes at a low point in the insurance cycle, a difficult climate for investments and poor performance from ACI, resulted in 2011 being the worst year on record for Amlin since 2001," he said in a statement.
That compared with 2010's £221.9m profit. Combined operating ratio deteriorated to 108% from 89%.
Driving the cat losses were the New Zealand and Japanese earthquakes, US tornadoes and Thailand floods.
ACI, which Amlin bought from Fortis (now Ageas) in 2009, made an underwriting loss of £56m for the year and recorded a COR of 112%. Meanwhile, the company's investment return was down significantly, at £40.5m in 2011 from £175m the previous year.
Amlin attributed ACI's continued poor performance to the unusual concentration of losses in the first half of the year, most of which came from its marine division. The company also had to strengthen reserves for its ship-building account.
Analysts at Jefferies, in a research note, said that despite being small in the group context, the pushing back of the ACI recovery in 2012 would affect sentiment.
Shore Capital Stockbrokers analyst Eamonn Flanagan told Insurance Times he was not surprised by the company's results and was cheered that it had maintained its dividend, sending a clear message to the market that it meant business and serving as a vote of confidence in the group.
Compared to its main rivals, Amlin was the only one to incur a loss. Catlin largely avoided cat losses in 2011, while Beazley and Hiscox, despite being hit, made profits of $82m (£52m) and £49m, respectively.
Flanagan said that one positive aspect to the results was the non-renewal of poor-performing business by ACI, which Amlin would realise the benefit of in terms of earned premiums in eight to 10 months. "The next stage for the company is making sure it [ACI] is a good acquisition in terms of pushing business forward," he said.
Fellow Lloyd's insurer Omega also reported an after-tax loss of $89.2m (£56.3m) in 2011, more than double the $42.8m its losses in 2010.
The company met catastrophe claims of $85.6m during the year, pushing its COR to 134.3% (2010: 114.4%), the worst COR of the listed Lloyd's insurers.