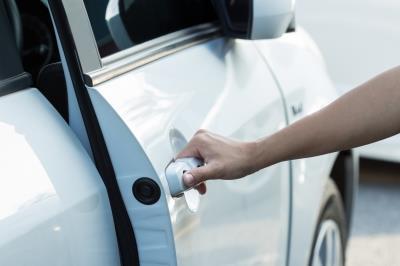 Hastings is the fastest growing motor insurance brand, according to the latest research from Consumer Intelligence, growing its market share at renewal by 0.8 percentage points over the last six months.
This means that Hastings now has a post-renewal market share of 6.3%, compared to just 5.5% pre-renewal of a policy.
Hastings was closely followed in the motor growth table by Aviva, which grew its market share by 0.7 percentage points over the period, and now accounts for 7.8% of the UK motor insurance market – the biggest market share of all the fastest growing insurance brands analysed by Consumer Intelligence.
The top three fastest growing insurance brands was rounded off by Saga, which grew its market share by 0.6 percentage points over the period, taking its share of the UK personal lines motor market to 5.9%.
| Insurer | Change in market share | Share pre- renewal | Share post- renewal |
| --- | --- | --- | --- |
| Hastings | 0.8% | 5.5% | 6.3% |
| Aviva | 0.7% | 7.1% | 7.8% |
| Saga | 0.6% | 5.3% | 5.9% |
| QuoteMeHappy | 0.5% | 0.9% | 1.4% |
| Direct Line | 0.4% | 6.9% | 7.3% |
| Esure | 0.4% | 3.1% | 3.5% |
| Lloyds Bank | 0.4% | 1.0% | 1.4% |
| Admiral | 0.4% | 6.3% | 6.7% |
| AXA | 0.3% | 2.8% | 3.1% |
| One Call | 0.2% | 0.4% | 0.6% |
Consumer Intelligence chief executive Ian Hughes said the presence of large brands such as Aviva towards the top of the rankings demonstrates how insurers can still grow market share by focusing on the value of brand development, excellent customer service and dedication to cross-selling.
"People say that brand is not important and price is the only thing that matters, but there's Aviva powering ahead by giving a great customer experience that brings together all their products: insurance, pensions, healthcare etc. all in one place," he said.
Much of this success is coming from increased use of the My Aviva portal, which acts as a hub for all of the insurer's different products across its various business lines.
Hughes said the direct and integrated nature of such a business model means that the insurer is able to control the whole customer experience, ensuring a smooth customer journey from start to finish and increasing opportunities to sell additional products from other business lines and other business units.
"Those cross-selling opportunities are really important for growth, especially when you are a brand that chooses to only sell direct," he said. "It is absolutely fundamental that you deploy every single tool at your disposal in order to give you that competitive advantage.
"You have to use the customer experience, customer knowledge and data to maximise the opportunities that are available to you."
Another big brand growing strongly in the personal lines motor market is Direct Line, which has benefitted from its tie in with cult classic Pulp Fiction character Winston Wolf, played by Harvey Keitel, in its recent re-brand, growing its market share at renewal by 0.4% - making it the second biggest of the insurers growing their business with a market share of 7.3%.
Hughes said that other motor insurance brands should take note of Aviva and Direct Line's focus on brand and customer value if they are looking to grow their motor books in what is a highly competitive market within UK general insurance.
"Many insurers that have grown up in the era of price comparison have really traded off of the fact they haven't needed to spend a lot of money on their brand to get customers, all they needed to do was to drive their prices down," he said. "They might now find that will get them so far, but in the long run some of these other guys with a slightly broader game and with a stronger brand may have more opportunities in terms of profitability and growth, even on price comparison sites."