While most brokers agree that the insurance industry is getting better at rooting out claims fraud, a loss of claims-handling skills over the past five years and the need for more investment in overall resources are still significant issues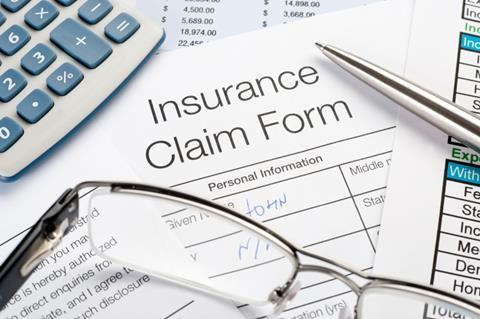 The insurance industry's bid to clamp down on fraudsters is having a significant impact, according to 83% of our respondents to this month's survey. They believe the industry is getting better at tackling claims and said anti-fraud measures had had the second biggest impact on the claims experience over the past 12 months.
According to more than 40% of brokers, cost cutting, claims outsourcing, the industry's fight against fraud and the tough economic climate have had the biggest impact on claims. It is clear insurers' deflection of resources away from the claims function since the financial crisis has not gone unnoticed, with respondents citing an "erosion of high level skills" and "loss of experienced claims handlers".
One-fifth said more investment in claims resources overall was needed to improve the claims experience over the next five years. They also identified technology, Big Data and more investment in fraud detection as other ways in which claims processing could be improved.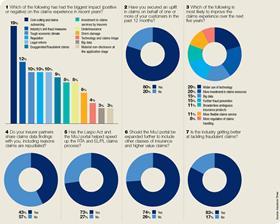 Click here for a larger version
Within personal lines, the introduction of the Legal Act, Sentencing and Punishment of Offenders Act 2012 and expansion of the Ministry of Justice portal has sped up the claims process, nearly three-quarters of respondents say. The same amount said the portal should be extended to include other classes of business and higher value claims.
Brokers made a clear link between a good claims service, the industry's reputation and insurers' ability to retain customers. Most felt broker involvement in the claims process provided balance, with 80% revealing they had been able to secure an uplift in claims settlement for clients over the past 12 months.
Many felt brokers were the "vital link" in the claims process, "ensuring swift transfer of information between parities".
But while some felt delegated authority brokers could offer faster settlement and better customer service by being closer to the client, others said it could only work where brokers had the technical skills.