As well as new business interruption claims, many loss adjusters and assessors are also seeing an influx in 'resurrected' claims that have been awaiting the appeals judgment before being progressed
The goldrush of coronavirus-linked business interruption (BI) claims has swelled since the publication of the Supreme Court's appeals judgment in January, leaving loss adjusters and assessors frantically treading water amid escalating claims volumes.
Claims management organisation Crawford and Company, for example, has noted a 230% increase in claims instructions since February 2021, while loss assessor Morgan Clark has seen "a 400-fold increase in business interruption claims relating to Covid" since the initial lockdown last March.
Tony Clark, managing director at Morgan Clark, explained: "Following the Supreme Court ruling, most of the claims we are handling have resurrected after being dormant for many months pending the outcome.
"We have many previously declined claims that have now been accepted in principle and, whilst we used the intervening period to prepare claims in the expectation of a positive outcome, the ruling is creating a surge in activity now in trying to secure interim payments and settlement offers and this is placing a huge burden on insurers and adjusters."
This trend can further be demonstrated by figures from Allianz Holdings. Chief executive Jon Dye said that Allianz Insurance received 3,000 additional BI claims following the Supreme Court's ruling.
Challenging areas
Adrian Cartwright-Bain, managing director of forensic advisory services at Sedgwick, has also observed this trend.
"Since March last year, we have been involved in handling, or [are] expecting now to handle, circa 16,000 claims," he said.
"We've started to receive new claims for those policyholders who are now able to submit claims as well as progressing the existing claims that were held pending the Supreme Court judgment."
McLarens executive director Neil Baldwin added that he has seen a "notable increase in business interruption claims coming through this year". However, he pinpointed "policy interpretation and quantum assessment" as "the challenging areas" that loss adjusters need to be wary of.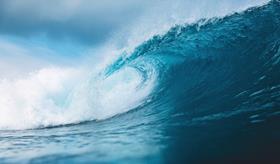 Furthermore, "we have seen some significant underinsurance issues, as well as differing positions being taken on the basis on which the relevant policy engages, including the manner in which the cover extensions and limits apply", he continued.
Although Mark Pierce, operations director at Criterion, primarily works within domestic claims, he too has seen the "tough place" commercial loss adjusters are currently experiencing.
He said: "Any adjusting business or any insurer that's providing business interruption cover will be in a pretty tough place at the moment because of all the claims [they] have.
"They may be existing claims that have been resurrected or put on hold that are now moving forward, they might actually be brand new claims where people are thinking 'you know what, I should maybe roll the dice, see where I get to'.
"With the FCA saying 'we want all of these done double quick time', the pressure has really got ramped up."
However, despite recording an uptick in the number of BI claim cases, Andy King, head of forensic accounting services, UK and Ireland at Crawford and Company, said "the anticipated large volume of claims has yet to arrive with insurers".
He explained: "We understand that some insurers believe that the cash going to policyholders in the form of government support is keeping businesses afloat and thus there has not yet been the urgency from policyholders to put a claim together. That position will change as government support starts to be withdrawn.
"Many insurers are awaiting further guidance from their lawyers before sending claims instructions through and this guidance won't be finalised until the Supreme Court publishes the declarations in respect of their 15 January decision."
Multiple lockdown confusion
For Clark, there is still confusion around the treatment of BI claims linked to subsequent lockdowns, rather than the ones tied to the first lockdown in March 2020. This is likely to cause headaches for loss adjusters and assessors.
He said: "We have seen an increase in enquiries for losses arising from the second lockdown and, where appropriate, we are intimating claims for our clients. But, for those that have renewed in the meantime, many insurers have changed wordings to exclude any future cover for Covid, so there are less policies in existence now that will respond to the second wave of losses.
"It is also unclear how existing policies will respond to the second round of government restrictions and the Supreme Court ruling hasn't brought clarity on a number of important issues which will become critical in the coming months as claims are considered.
"For example, if a claim is being dealt with under a disease extension which has a three-month maximum indemnity period, as many do, if a business has recovered after the first lockdown and then suffers another reduction in turnover later in the insurance year, will they benefit from a second three-month indemnity, or will insurers consider it to be the same proximate cause as the first claim because the disease never went away?
"It may be more straightforward for non-damage denial of access wordings, but there are a number of important unanswered questions at present [which] may well need further clarification in the courts in the future."
King added that extra guidance from the FCA would be welcomed by adjusters.
"We would like to see definitive guidance from the FCA on the treatment of the various forms of government support within business interruption loss calculations," he said.
"So far, the FCA has left it to insurers to decide and we are seeing variations in approach. In their letter of 18 September, the FCA promised to provide guidance on the treatment of government support. If they could do so now, we believe it would help to speed up settlements."
Declaration decision
On 15 February, the FCA and other test case participants made written submissions to the Supreme Court on the form of the declarations that the court is going to issue.
According to the FCA, "these declarations will be the culmination of the judgments in the test case and will declare whether the policies in the representative sample potentially cover business interruption losses arising from the coronavirus pandemic".
Alongside the submissions, the FCA also published a draft of the declarations, "showing which parts are agreed and which remain in dispute".
It said: "We expect that the Supreme Court will issue the declarations without a further hearing, but we do not know when.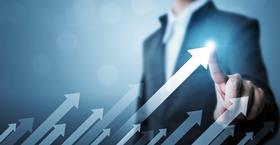 "We believe that the judgment from the Supreme Court gives insurers the clarity they need to conclude their claims processes with the large majority of their BI customers, without waiting for the declarations."
Claims uptick
Following the Supreme Court's final ruling in January this year, Allianz Holdings chief executive Jon Dye told trade journalists in February that Allianz Insurance has since received 3,000 additional claims – however, only 100 of these will have cover, he added.
Describing the claims increase in the wake of the Supreme Court judgment as "very significant", Dye explained: "That's simply because the press reporting was [around] 'a massive boost for small business' and of course, lots of small business customers thought that this was a moment, therefore, to come forward with a claim and the vast majority of them don't have any cover. The important thing for us is to clearly explain to people why the cover isn't there."