Classic cars could provide an alternative to electric vehicles as they are more sustainable then the general public may assume
Catching a glimpse of an iconic Rolls Royce Silver Ghost is already a rare occurrence on Britain's streets.
However, with the UK government's strategy to reach net zero carbon emissions eliminating the production of internal combustion engines (ICE) by 2030, will classic cars ultimately become the dodos of the modern motoring world as electric vehicles become more commonplace?
Interestingly, industry data suggests that classic cars could be more sustainable than expected.
For example, The Federation of British Historic Vehicle Clubs' national historic vehicle survey 2019, published in May 2019, revealed that a classic car travels an average 2,214 miles a year.
A new diesel car up to three-years-old, on the other hand, can drive an average of 12,496 miles on an annual basis, according to data published by car and breakdown insurer RAC in April 2021.
Based on these mileage amounts, the average user of a classic car produces 563kg of carbon dioxide (CO2) emissions in a year, as cited in The economic and environmental impact of the historic and classic motor industry in the UK report, published by classic car event organisation HERO-ERA in December 2020.
In comparison, Volkswagen AG's Group sustainability report 2020, published in March 2021, found that a new Volkswagen Golf has a carbon footprint of 6.8 tonnes immediately after production. Broker Footman James' May 2022 Indicator report noted that it would take around 12 years for a classic car to match this level of emissions.
LV= Broker's distribution and underwriting director, Michael Lawrence, explained that although classic car emissions are "higher" due to the vehicles not having modern technology, they are actually still a "sustainable choice".
This is because a car's carbon footprint "isn't solely derived from the level of emissions per mile driven, but from the upfront manufacturing process". Plus, classic car owners tend to drive "less miles and in a much more conservative manner".
He continued: "Classic cars are cherished by their owners – they keep them in excellent condition and they often use reconditioned parts, so their environmental impact is spread over a very long lifecycle.
"They [also] don't get scrapped as often. So, overall, the historic and classic vehicles sector is a very small contributor to the UK's CO2 emissions."
'Labour of love'
Echoing Lawrence's sentiments, Footman James managing director David Bond added that classic cars' low mileage often relates to the fact that "owning a classic vehicle is much more than the nuts and bolts that keep it together or the engine that keeps the wheels turning".
"They're a lifestyle, a time capsule of cherished memories and an absolute labour of love", he said.
Despite classic car ownership typically being an emotive experience, Bond acknowledged that "the fact that classic cars emit any emissions at all is a problem" for some commentators.
But how will the government's net zero strategy impact the classic car market?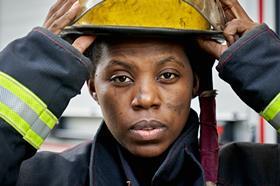 For ERS personal motor underwriter Chris Trayner, the UK government's strategy around CO2 emissions "may, in fact, have an opposite effect on the classic car market", creating a popularity boom rather than a drive towards electric vehicles (EVs).
This is because "consumers who still love the sound, feel and the logistics of a combustion engine could shift to affordable classic cars as an alternative to new electric vehicles".
However, this trend could "impact insurance premiums, as there is likely to be a change of purpose as consumers use their [classic cars] for everyday use" rather than just for leisurely weekend drives, he added.
Furthermore, if older cars become "more sought after" as EV alternatives, "their value is likely to rise", which could make them more expensive to buy as well, said Bond.
Another reason why premiums could increase, according to Trayner, is if younger, less experienced drivers take an interest in classic car ownership.
This could be a welcome change, however, as the "demographic of a typical classic vehicle owner needs to alter" if the "classic vehicle industry to survive", noted Bond.
In addition, older drivers are more at risk of having an accident due to their age, which could cause a premium uptick.
EV conversions
Bond, meanwhile, believes the government's focus on zero CO2 emissions will not trigger owners to "give up their cars".
However, one resultant impact of the government's strategy could see classic car owners "perform more modifications to increase their eco-friendly credentials".
Footman James, for example, has "seen growth the number of electric vehicle classic conversion specialists and specific carbon offsetting schemes for classic vehicles", Bond added.
Martin Hall, active underwriter at ERS, agreed: "We've seen a customer that converted his 1982 Ferrari 308 and put a Tesla engine into it - that really needs the customer to deal with a specialist broker [that] can then provide all that information to one of our underwriters for us to be able to offer cover for a risk like that.
"As some of the parts become harder to acquire to replace some of the engines in a Morris Minor or a Mini, you can see why the vehicle still looks like a classic, but has got a much more efficient engine in there."
Lawrence, however, said that turning classic cars into EVs may come to a halt because "it is largely frowned upon by the classic car community".
"They are very keen to maintain the historical engineering and design pedigree that once used to be so important to the UK economy", he explained.
Trayner supported Lawrence's points. Trayner added: "We are likely to see some classic cars being converted to have electric or even hydrogen engines. However, we predict that this will be a small volume due to a couple of blockers.
"Firstly, the current cost to convert is high and there are currently few companies [that] offer the services.
"Secondly, there are many enthusiasts who wouldn't want to swap out their combustion engine and ruin the originality and classic status of the vehicle."
Chris Weeks, executive director of the National Body Repair Association, highlighted concerns over the lack of legislation around converting existing ICE vehicles into EVs.
In terms of the insurance implications around these classic car conversions, Hall explained that speed is a key consideration for ERS. This is because the acceleration of an electric engine is much faster than a petrol or diesel engine, meaning that inexperienced drivers of EVs could cause more accidents on the road.
Equally, breakdown cover also has to include elements around an EV engine running out of battery power, as opposed to running out of fuel, and policies should also provide protection around charging cables.
"Most of our products are going to change over time because of electric vehicles," Hall added.
A spokesperson for ERS continued: "We include charging cable liability [cover] in our classic car policies.
"Typically the parts which come as part of the conversion are more expensive to replace, therefore [this] increases costs for repairs.
"In terms of how the vehicle drives, in some - if not most - cases, it will drive like new as it no longer has a combustion engine. The brake horsepower will indicate this and may determine changes in premium."
PASS NOTES:
What is a classic car?
A classic car, according to Her Majesty's Revenue and Customs (HMRC), is as a vehicle that is older than 15 years, with a value of £15,000 or more.
The UK government states that historic vehicles are exempt from a Ministry of Transport (MOT) test if the car was built or registered more than 40 years ago, with no substantial changes made to its main components in the last 30 years.
From an insurance perspective, however, definitions between providers can vary.
Adrian Flux's classic car cover, for example, can include cars as young as five-years-old, especially if the model has stopped being manufactured.
Hagerty, on the other hand, describes classic vehicles as cars that are not driven daily. For example, it covers:
Veteran cars: pre-1910.
Vintage cars: 1911 - 1950.
Classic cars: 1951 - 1979.
Modern classics: 1980 - 2000.
Emerging classics: post-2000.
Vehicles produced before 2005.
Historic race cars.
From a consumer viewpoint, Footman James' Indicator report, which polled 2,943 UK respondents and was published in May 2022, highlighted that 10% of respondents identify a classic vehicle by age alone, while 89% said the defining factors were a combination of age, rarity and design.