Aviva ad banned by ASA for breaking rules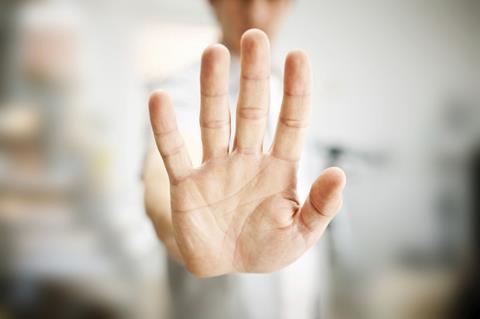 The Advertising Standards Agency (ASA) has banned an Aviva TV advert featuring ex-Formula One driver David Coulthard because the regulator felt it encouraged "dangerous and irresponsible" driving.
The regulator examined the Aviva ad after receiving 58 complaints.
The ad, promoting the Aviva Drive phone app, featured Coulthard disguised as a taxi driver, driving at excessive speeds and performing various stunts on public roads.
The Aviva ad featured on-screen text that said: "WARNING Conducted under a controlled environment. Do not attempt to recreate" and "THE AVIVA EXTREME DRIVING EXPERIMENT". On-screen text also pointed out that customers could save money by driving safer.
The ad appeared in 60-, 30- and 20-second versions.
Aviva argued that the ad was part of a wider campaign to make Britain's roads safer, that it was for the Drive app, which rewards customers for safer driving, and that the stunts performed by Coulthard were intended to denounce and discourage dangerous and irresponsible driving.
Aviva ad banned
But despite this and the on-screen text, the ASA considered that the 60-second version of the ad was mainly focused on high speed and the stunts performed by the car, which overshadowed the 'warning' and 'experiment' texts, even though they appeared before any stunts had been performed.
The regulator added that the manner in which the car was driven was "extremely reckless". It also said that because the driving was performed by a regular vehicle on public roads while showing other vehicles in motion, the scenes could potentially be emulated by viewers
It said that all three versions of the ad contained the "problematic scenes" and so has ruled that they must not appear again in their current form.#
Aviva response
An Aviva spokeswoman said: "It's always our intention to comply with advertising guidelines so we're disappointed by the ASA's ruling, but we will, of course, abide by the ASA's decision. The advert has not been shown since June 2017 and it won't be aired again.
"Road safety is hugely important to Aviva and we have done a lot of work, particularly over the last two years, to help promote safer driving.
"We wanted to produce an advert which presented this idea in a completely different way, but still stayed true to the principles of safer driving by encouraging people to use our app which monitors their driving skills and rewards safer motorists.
"However, we appreciate that some viewers felt the advert may have sent out the wrong message."
She added: "We are absolutely committed to helping make Britain's roads safer and we will continue to develop new initiatives with this goal in mind."