Advertising regulator bans misleading Confused.com ad for motor insurance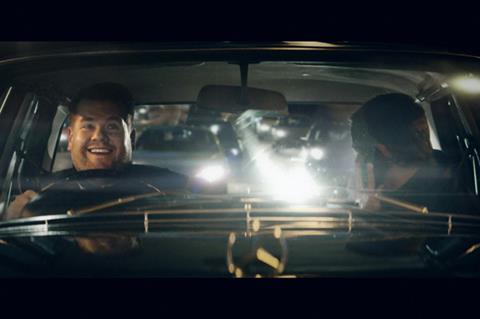 Confused.com has been banned from making claims in its motor insurance ads that it is "No 1 for car savings".
The Advertising Standards Authority has ruled against what it said were "misleading" claims made in Confused.com's marketing material in a paid-for search result on Google, an email, a TV ad, a website and a regional press ad between December 2016 and January 2017.
The company denied the claims were misleading, saying they did not refer to the money consumers could save, but instead referred to Confused.com offering consumers more ways to save money on car insurance.
The TV ad featured celebrity James Corden (pictured above in a different Confused.com ad) and included a voice-over which said, "Drivers win at Confused.com, No.1 for Car Savings". The ad included prominent on-screen text which stated "Confused.com - Drivers Win - No.1 for Car Savings". Small text below that claim said "No.1 for car savings - based on opportunities to save on car-related products.
However, the advertising regulator said the ads were misleading, as most people would understand the claims to refer to cash savings on insurance policies.
"The ads must not appear again in their current form," the ASA said.
"We told Confused.com not to state or imply in future that consumers were likely to save more money by using their site instead of their competitors' when buying car-related products unless it could be substantiated."