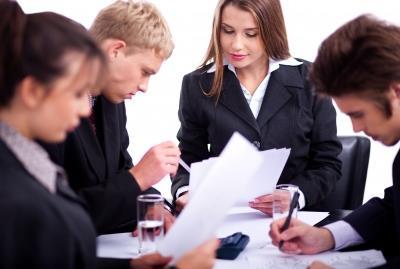 Aviva has pledged that 30% of its executive committee will always consist of women.
The insurance giant has signed up to a new target set by the 30 Per Cent Club, the campaign group which lobbies for greater gender diversity at the top of business.
The group initially fought to get more women on the boards of Britain's biggest listed companies and has turned its attention to the rung below — the executive committee.
At Aviva, four out of 11 members of its executive committee are women, above the 30% goal, which Aviva's chief executive Mark Wilson has committed to as a "minimum sustainable level".
The 30 Per Cent Club global chair Brenda Trenowden said: "We want other businesses to say, 'Aviva has stolen a march on us'. We want this to be a call to action for other companies — we've set down the challenge.
"The executive committee is where the decision-making happens, where the business is run day to day."
Aviva chief people officer Sarah Morris said: "It's not about being the first, it's about being role models for other businesses. We're focused on building a pipeline of female talent to create future generations of female leaders.
"We're making a public commitment to improving and sustaining the percentage of women holding senior positions."
Aviva said it had achieved this with balanced shortlists for jobs and shortening the list of requirements for candidates when advertising roles, the Evening Standard reports.
"Men, generally, will think they can do a job and ignore the parts they can't do, but women, generalising again, will be put off from applying if there are too many things listed that they can't do," Morris added.
Other major listed businesses remain a long way off meeting the 30% target. A study by Ridgeway Partners, published this month, found that women comprised just 16% of executive committees in FTSE-350 businesses.
In February, the government appointed Sir Philip Hampton to lead an independent review into increasing the number of women working at this level.