Insurer seeks repayment of charges and compensation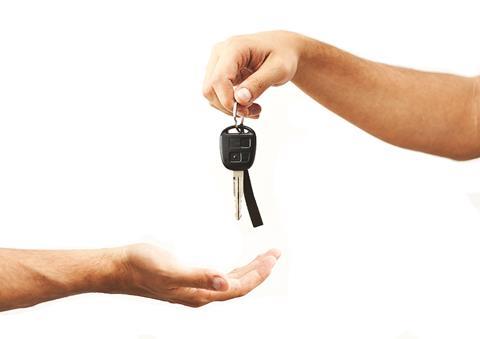 Aviva is suing Warwickshire Police over car storage charges in a potentially landmark case that could save the industry millions.
The dispute surrounds a Vauxhall Corsa that was involved in an accident with a lorry in May 2011 in which the driver and passenger were injured.
The car was put 'on hold' in police storage for 77 days, during which time police were investigating a possible offence of dangerous driving, according to a High Court writ.
The garage that was storing the car refused to release it unless Aviva's agent paid storage charges of £20 a day.
But Aviva says the police were not entitled to charge for storage while the car was part of a criminal investigation, and the insurer is seeking the repayment of the storage charges and damages of £500.
The writ also details how the garage storing the car refused Aviva's first offer of payment and demanded the full payment for 77 days of storage.
The legal action has sparked a wider debate as to whether insurers should pick up storage costs when cars have been held under police investigation.
Insurance Times understands that other insurers have to go through similar storage procedure with police forces.
Should Aviva win the case, a precedent could be set, whereby insurers can reclaim storage costs when the cars in questions have been part of a police investigation.
We know that police forces do earn income and fees from storage charges"

Insurer source
One insurer source, while not aware of the details of the Aviva case, said: "Police forces have had arrangements in place for a while where they contract out the vehicle removal and recovery at the roadside or scene of an accident. We know that police forces do earn income and fees from it, so it's a little bit disingenuous that the insurance industry should pick up the bill for those kind of situations."
Asked whether the industry would benefit from a ruling in favour of insurers, the source added: "We believe there would need to be some kind of agreement in place where we work more in harmony instead of as a means of providing income to the police services.
"There needs to be a bit of give and take. Perhaps the money outstanding could be diverted to the Insurance Fraud Enforcement Department."
Another source described the storage costs issue as "irritating" for insurers, but less important than tackling other expensive claims costs such as the explosion in personal injury claims.
Aviva declined to comment. A Warwickshire Police spokesman said: "We can confirm that we have received a writ, but we cannot
comment as the matter is currently before the court."
Talking points …
● Could insurer pressure result in police forces backing down on charging storage costs?
● How much could the industry save if police forces paid their own storage costs?
● Will more insurers make claims against paying storage costs?