Rating agency Standard & Poor's questions chairman's plans to shake up business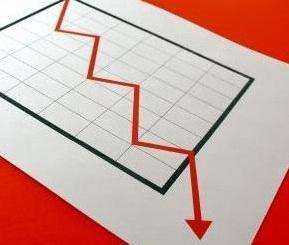 Aviva suffered a fresh blow today when rating agency Standard & Poor's downgraded the insurer's financial strength by one notch, citing its weakness to market volatility and effectiveness of the chairman's plans to sell units.
S&P cut Aviva's financial strength rating - a key measure for brokers and clients as it indicates the insurer's ability to pay claims - to A+ from AA-.
Despite the blow of the downgrade, Aviva's management are likely to shrug it off in the knowledge that they still maintain a pretty robust rating, some way off the dreaded BBB range, where clients start to ask serious questions.
Aviva is currently undergoing an operational shake up where it will sell or axe 16 out of 52 underperforming units and save £400m by stripping out management layers. The aim is to raise around £2.5bn to beef up its capital to a robust level.
Explaining its reasons for the downgrade, S&P said: "The rating actions reflect our view of the significant risks and costs associated with Aviva delivering on its strategic plan.
"These risks and costs could be elevated given the current state of macroeconomic uncertainty. In addition, the ongoing pressures from financial market volatility continue to delay the fulfilment of our expectation of improvements in Aviva's financial risk profile.
"In particular, Aviva's capitalisation has proved to be very sensitive to financial market movements and is a key weakness to the rating.
"We expect that initially, the disposal phase of the strategic plan will strain other elements of the group's financial risk profile compared with our previous expectations.
"For example, we expect to see greater pressure on certain debt-related metrics and volatility in results as the restructuring is implemented.
"Our rating actions reflect the cumulative impact of a number of adverse developments over recent months compared with our expectations and assumptions.
"These developments include the delay to Aviva's deleveraging plan and a revision in our view of management and corporate strategy."