Company announces change to UK GI legal structure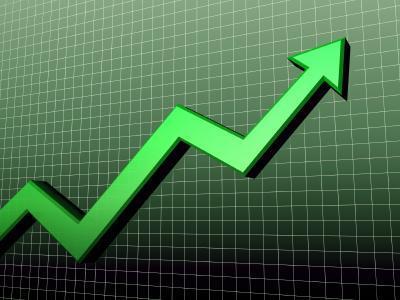 Aviva's UK general insurance (GI) arm had a positive year, boosting operating profit by 3% to £448m (2011: £433m) excluding RAC. The UK GI combined operating ratio (COR) remained static at 98%.
The improvement in Aviva's UK GI profitability came despite a 1% drop in net written premiums to £4.06bn (2011: £4.11bn).
The better result was partly driven by a 1% reduction in expenses to £775m (2011: £786m).
The static COR was achieved despite 2012 being "the second wettest year on record".
The company said: "These results highlight the strength of our diversified portfolio and our risk selection, which has delivered good profitability in UK personal lines with combined operating ratios of 97% and 93% in motor and homeowner respectively."
The overall personal lines COR excluding RAC was 94%, one percentage point worse than 2011's 93%.
The commercial lines COR improved by one percentage point to 104% (2011: 105%). This improvement was driven by a seven-point drop in the commercial motor COR to 106% (2011: 113%).
However this was offfset by deterioration in both property and other commercial. The commercial property COR increased two points to 101% (2011: 99% and, in other commercial business, by five points to 107% (2011: 102%).
Aviva enjoyed further "modest" growth in the UK motor market, where it now has nearly 2.5 million customers. This is an increase of more than 250,000 customers since the start of 2012. The company attributed the growth to the success of its Quotemehappy price comparison products and its multicar offerings.
In UK commercial, Aviva said the market "remains challenging for brokers and customers" because of the continuing tough economic conditions.
The company said: "We are focusing on improving our processes to ensure we provide commercial customers with insurance cover at an acceptable price and our shareholders with a good return on their capital."
Legal restructuring
Aviva also announced a change to the legal structure of its UK GI business. The work started in January and is expected to be completed in May.
Before 2013, the UK legal entity Aviva Insurance Ltd (AIL) was both the underwriting company for UK GI business and the holding company formost of the group's overseas subsidiaries.
There is an 'interdivisional balance' of £5.8bn between the group and AIL that was used to buy overseas subsidiaries and for other corporate purposes.
A new structure has now been put in place, with AIL continuing as the UK GI underwriting company and Aviva Group Holdings (AGH) handling the overseas subsidiaries.
The 'interdivisional balance' will be replaced by a formal interest-bearing loan between AIL and AGH.
Aviva has decided to reduce the loan and will pay down £600m in the next three years.
Aviva UK 2012 COR breakdown (compared with 2011)
Personal lines
Motor: (excluding RAC) 97% (101%)
Homeowner: 93% (89%)
Other: 93% (93%)
Total personal (excluding RAC): 94% (93%)
Commercial lines
Motor: 106% (113%)
Property: 101% (99%)
Other: 107% (102%)
Total commercial: 104% (105%)