Who's rising and falling in this week's industry index?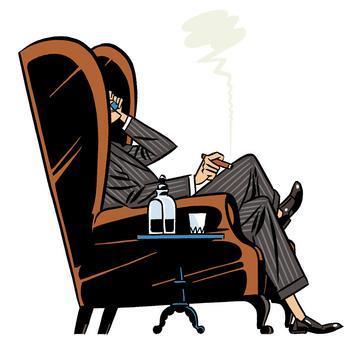 To view this week's Market Matrix in full, click on the pdf link, right.
Better late than never
I was in the Lloyd's Old Library last week to mark the launch of the Managing General Agents' Association (MGAA), currently headed up by my old chum Reg Brown. The body was due to launch in January this year, but was delayed by nine months as the steering committee ironed out the creases in the fledgling trade body. "It was a pregnant pause," Reg deadpanned.
Solvency saturation
At the same event, the head of delegated underwriting at Lloyd's, Peter Montanaro, gave his thoughts on the issues facing the sector. One topic he raised was Solvency II, but it seems that preparations for this are not just confined to insurers' capital provisions. "People are not allowed to do a talk at Lloyd's without mentioning Solvency II at least once," Peter explained.
An app for that
I'm not the most hi-tech man, but I recently invested in one of those clever iPads. While I was giving it a test drive, I found an cleverly named reinsurance information app. The title? Diction Re. And I was always told that those reinsurance types were above a bit of wordplay.
Take your Picasso
Where next for Adrian Colosso? The former Heath Lambert chief executive is set to leave Gallagher Heath, and there's speculation he could start a new brokerage. I hear he was a pretty dab hand when he was an art broker. Or, if not, he'll have more time to watch his beloved Hammers play Championship football. Vincent Van Gough or Carlton Cole? Take your pick, Adrian.
Acting out
The great and the good at AXA Commercial were to be found in a casting lounge off Leicester Square last week. They weren't in the heart of the West End to audition for the latest Brit-blockbuster, though, but to attend a day-long 'Communication and Impact' course. For commercial and underwriting boss David Williams, watching the wannabe Firths and Knightleys auditioning made for a slightly surreal day out of the office.
Tempting fate
With the UK currently being buffeted by high winds and facing another cold winter, it seems that the country has been weathering events of almost Biblical proportions. One man that agrees with me is Martin Ashfield, AXA's head of commercial property claims. "Floods, storms, freezes, snow – the only thing we are missing is a plague of locusts," Martin said.
Working hard …
Willis Group deputy chairman Martin Sullivan was all smiles as he attended his first Monte Carlo Rendez-Vous in a 41-year long career. Speaking to a room full of the (re)insurance industry's finest, he quipped: "It just proves you can have a pretty good career and never come to the Rendez-Vous."
… trading cards
Following the success of Canopius's infamous football strip business cards that took last year's Rendez-Vous by storm, the insurer has printed a fresh set for this year. The new cards have action shots of the cardholder jumping in the air, and are proving to be highly collectible.