Treasury report says fall in premiums for young males could encourage riskier driving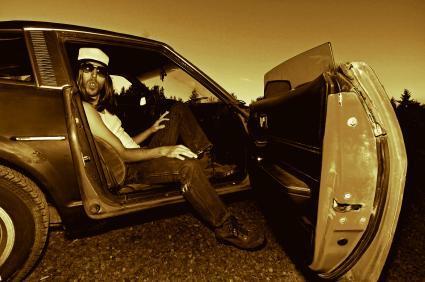 The roads will be less safe thanks to the European Court of Justice's controversial ruling on gender pricing, according to the Treasury.
A paper outlining the government's response to the 'Test-Achats' judgment, issued for consultation last week, identifies road safety risks as one of the ruling's key non-monetary costs.
The ruling, on 1 March, means that insurers will no longer be allowed to use gender as a risk pricing factor from 21 December 2012.
The report says: "As premiums for (generally higher risk) male drivers fall, then they may purchase higher-powered cars or increase the riskiness of their driving."
The paper also says that increased premiums for younger female drivers will not be counter-balanced by the reductions in premiums for their male counterparts. It says that while younger women drivers will see their costs increase by 24%, those for 17 to 25-year-old men are expected to fall by around 9%.
The paper estimates that each young male motorist will be £188 per annum better off as a result of the ban, while their female counterparts will be £326 worse off.
If you don't price according to risk,
the chances are that riskier behaviour
will occur'

Keith Morris, Sabre Insurance
Tallied up across the market, men drivers aged between 17 and 25 will benefit to the tune of £343.6m, while similar aged women motorists will be £528.2m out of pocket.
The impact of the ruling diminishes further up the age scale but is still marked, with women drivers aged 26-30 and 31-35 worse off by £162 and £90 respectively per year.
Male drivers aged between 26 and 30 will see an 8% fall in their annual premiums, equating to a reduction of £80.
Across all 17 to 45-year-olds, male drivers will be £627.7m better off, while female motorists will be £923.2m poorer.
But the Treasury paper warns that the generally loss-making nature of motor lines means that insurers could use the ruling to equalise all prices up to the male level "potentially resulting in no savings".
The paper offers no clear answer on whether insurers will be able to continue to use gender as a risk pricing factor for customers renewing policies, stating that "a renewal will almost certainly create a new contract, but a review of a contract under its terms is less likely to do so".
Responding to the Treasury's findings on road safety, Sabre Insurance chairman Keith Morris said: "If you don't price according to risk, the chances are that riskier behaviour will occur. This is a road safety issue as well as everything else. It's unfair, but the industry has to comply with it."
Underlining fears about the greater risks involved in insuring male drivers, a Willis Re survey published last week said that male policyholders are twice as likely to make a £1m-plus claim as female policyholders.
Willis Re's UK Motor Market Review, based on a survey of 22 insurers accounting for more than 50% of the UK motor market, also says there has been a 10% year-on-year fall in the frequency of large claims when measured against premium income.
But Willis Re executive director Richard Bloss cautioned that the fall gave no grounds for complacency about the state of the motor market.
He said: "We've seen significant increases in what people are paying for their car insurance, and a gradual but clearly discernible pattern of reducing numbers of deaths and serious injuries on the UK roads.
"Those serious claims that are still being made are tending to cost on average 9% more than last year, and many are being settled as continuous regular payments for the remainder of the claimant's life, dramatically increasing the time horizon."
Meanwhile, Ernst & Young expects motor insurers to report much improved 2011 results.
After losing more than £5bn in 2009 and 2010, based on its analysis of third-quarter results the accounting firm says motor insurers' combined ratio could improve by 20%, putting the industry's underwriting results near break-even for the year.
The improvement has been driven by rate increases in 2010 and early 2011, which E&Y expects will push net earned premiums up 20%.
Impact of the gender ban on policyholders: Young women worst hit

Male age
Average premium
Average change in premium
Total benefit
17-25
£2,090
-9%
£344m
26-30
£1,000
-8%
£119m
31-35
£1,000
-5%
£82m
36-40
£900
-3%
£52m
41-45
£700
-2%
£31m
Female age
Average premium
Average change in premium
Total cost
17-25
£1,360
+24%
£528m
26-30
£900
+18%
£216m
31-35
£900
+10%
£130m
36-40
£700
+3%
£36m
41-45
£700
+1%
£14m
Data: HM treasury