QBE to undertake a thorough review of renewal business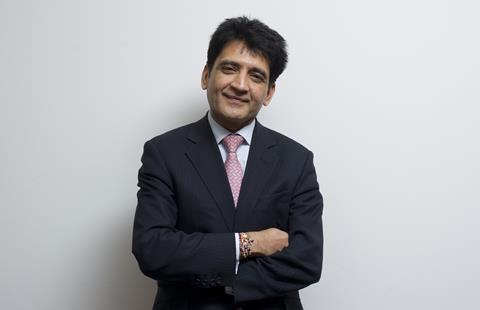 The purchase of Brit's UK regional renewal rights will give QBE a 5% market share of UK regional business, according to QBE's property, casualty and motor chief underwriting officer Ash Bathia.
Speaking to Insurance Times following the announcement of the deal, Bathia said that QBE had built its UK regional book to around £350m of gross written premium, and Brit's was roughly £300m. Taking into account non-renewals and overlaps, this would give a total of close to £600m.
Based on Bathia's estimate that total UK regional premiums are between £10bn and £11bn, QBE will have a 5% market share when the deal completes next week.
"That gives us real scale – not only scale today but also a strong platform to build that business in the future," Bathia said.
Bathia also praised the lack of overlap between the two businesses, pointing out that QBE's reqional business is heavily weighted towards liability, while Brit's is more property focused. Brit's book also contains around £100m of small-end SME business. "We have very little in that space," Bathia said.
Nevertheless, the £600m combined premium figure suggests some overlap, and Bathia confirmed that QBE will be selective about the business it renews from the Brit transaction.
"The challenge is alway to make sure the business fits our profitability criteria," he said. "From what we have seen to date there is nothing in there which worries me from that point of view. But we will go through a meticulous process of looking through the business as and when it comes up for renewal and make sure we apply our normal underwriting criteria."