But broker expects to see profit levels rise significantly in 2015 driven by growth in construction sector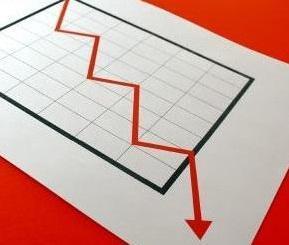 Berkeley Insurance Group UK reported a 77.5% fall in pre-tax profits to £314,479 in the year to 30 June 2014.
The fall was mainly driven by a 36.3% increase to £5.6m in administrative expenses during the same period (£4.1m : 2013).
The increase in administrative costs were down to the broker's continued investment in its e-trade systems, refinancing set-up costs, management charges passed up to group companies and the acquisition of a local broker's book of business during 2014.
But finance director Jonathan Yeeles told Insurance Times he anticipated the administrative expenses and pre-tax profits would return to the similar levels of 2013, which were £4.1m and £1.4m respectively, as some of the costs of 2014 were unlikely to be repeated.
Yeeles said the broker would also benefit from new business and renewals, as well as the growth of the e-traded book.
Turnover
Turnover for the broker in 2014 grew by 7.6% to £5.9m (£5.5m: 2013). Yeeles added he expected turnover to exceed the £6m mark in the run-up to 30 June 2015.
The broker is targeting an overall growth of 15% by June 2016.
He added: "[2014] has been our biggest turnover since the management buy-out of 2008 which is incredibly positive. The [turnover] growth during the year was over 5%, which is the minimum we are planning for. We are looking to drive that forward."
Business growth
Leicester-based Berkeley controls around £44m in gross written premium (GWP) and specialises in construction, professional indemnity and high net-worth.
In the year to June 2014 the amount it owed to trade creditors increased by 69.4% to £5.3m, while the amount it was owed by trade debtors more than doubled to £4.1m.
This growth was driven by a significant uplift in the amount of business it placed in the six months to June 2014.
The outstanding new business picked up closer to June 2014, primarily from the construction sector, means that payments to insurers and payments mostly from clients, will not fully reflect until 2015.
Yeeles said over the last 18 months the broker had seen a large number of large scale developments, which had been previously delayed start up, as the economy improved.
"The return of the economy has been of benefit to us certainly in the construction sector," he added.
"During the last 12-18 months and continuing, those developments are now coming on line. We have had a quite a bit of growth from those areas and we don't see that slowing down."