Widow Christine Stoddart, pictured with daughter Sarah, tells of her harrowing ordeal at the hands of jailed insurance broker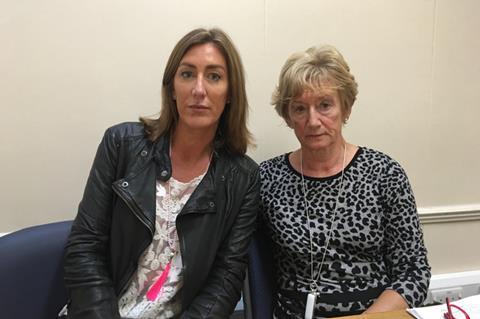 For more than forty years, Stephen Stoddart built his insurance broker into a well-respected community business.
The Tring-based broker won a reputation in the community for its careful handling of clients and individual customers.
Stoddart looked after the finances with care, and was a proud advocate of the industry, becoming a member of local insurance organisations.
But one fateful day in 1988, he employed a youngster called Stephen Fox - the man who later went onto to betray his mentor in a scarcely believable act of greed and treachery.
Fox, who was just a 22-year-old man at the time of employment, was keen to learn about the business and Stoddart took him under his wing - helping him gain CII accreditation, mentoring him and even inviting him to his daughter's wedding.
Yet when Fox was entrusted with the business as Stoddart battled cancer, he stole £273,000 to feed his gambling and drink addictions.
Widow reveals heartache
Widow Christine Stoddart (pictured with daughter Sarah) told the full story of his betrayal and the devastating effect it had on customers.
"Since learning of Fox's actions (just six weeks after the death of my husband), and the subsequent collapse of the business, both myself and my daughter, Sarah, have been prescribed and continue to take anti-depressant medication and sleeping tablets to help us get through each day.
"Being the victim of such a cruel and heartless crime by someone we trusted is sometimes too much to contemplate."
Christine Stoddart is selling her home, has lost the family business and has no income.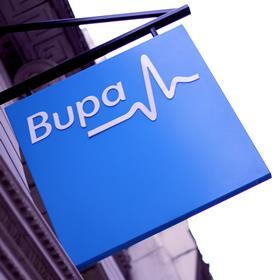 All this had happened because Fox had run up huge gambling losses with online gaming firm Bet 365.
Fox, prone to depression, had slipped back into mental deterioration with the strain of running the business, his defence lawyer claimed.
It was something he had experienced before after having to deal with the insurance fallout from the Buncefield oil storage fire in 2005.
The mental strain this time around led him into the spiral of gambling and drinking.
Loyal clients ripped off
But these excuses don't wash with Christine Stoddart, whose life is in tatters.
She told Luton Crown Court: "Many clients were left without private health insurance with BUPA. SJ Stoddart ran a special scheme for clients - S.A Fox took money for himself and did not pass this on to Bupa. Several of these very long standing clients - over years standing - had to fight in the courts to their money back.
"S.A Fox has shown no remorse for his actions."
Fox sat stoney faced in the dock on Monday as Luton Crown Court judge Lynn Tayton, QC, jailed him for four years. Fox will never work in insurance again.