London mayor tells Prudential he is lobbying EU on rules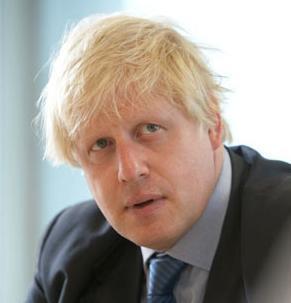 London mayor Boris Johnson has joined the debate on Solvency II by writing a letter to Prudential's chief executive promising to lobby Brussels on the legislation's "unintended consequences".
The letter was prompted by the news that Prudential was considering moving its headquarters to Hong Kong to avoid Solvency II costs.
The sticking point for Prudential is that it would need to hold extra capital against its US arm, Jackson Life, as the EU believes US regulators are not equivalent to the Solvency II standard.
Prudential fears that this would make Jackson Life uncompetitive with its US-based rivals.
In the letter seen by Insurance Times, Johnson urged Prudential to stay in the UK and expressed his concern that other insurers might leave.
Johnson said: "We are lobbying both in Brussels and London to ensure that Solvency II does not have the unintended consequence of causing European insurers to relocate outside the EU."
The mayor also hinted that he would focus on getting the EU to allow equivalence – agreement that another country's regulation is up to the Solvency II standard – for European insurers with US operations.
For now, it seems European insurers will have to hold extra capital at group level to offset US operations.
Johnson said: "In particular, we are working to ensure that US regulators have equivalent status and that the new regulations do not deter investment in infrastructure. At the very least, we want proper transitional arrangements including 'temporary equivalence'."
Australia, Chile, Hong Kong, Israel, Mexico, Singapore and South Africa are interested in transitional equivalence, the European Commission says.
But the US is not interested in equivalency, according to its trade body for insurance regulators. The National Association of Insurance Commissioners chief executive Therese Vaughan said earlier this year: "We have a system that has existed for decades, that's proven, that's strong, that we're not interested in changing because Europe is changing."