Telematics firm Trakm8 has seen rise in demand for fleet telematics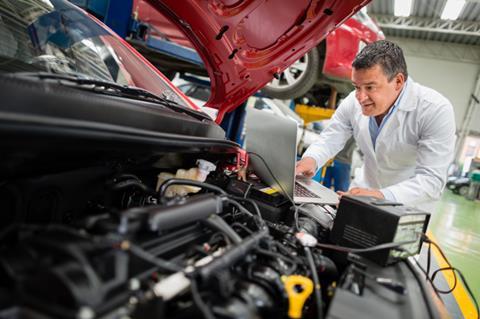 Telematics firm Trakm8 says the UK Referendum vote to leave the EU has driven up the costs of parts by £500,000 because of the impact of exchange rate movements.
But the company stressed it was optimistic that the rising costs would be partially mitigated by its plan to increase sales overseas and actions to bring supplier costs down.
In a trading update today, Trakm8 said that trading in the first five months of its current financial year which started on 1 April 2016 was in line with expectations for the year as a whole.
New orders booked for the group have been received at a rate of 37% greater than the same period last year, of which 27% is organic growth.
Recurring revenues have also continued to grow with 169,000 units now reporting to its servers, an increase of 18,000 since the end of the year.
The increase has been driven by a rise of in the demand for fleet telematics.
The number of units supplied to almost 2,300 customers has grown by 7,000 to 66,000 while there has been an increase in insurance telematics of 11,000 to 103,000 units.
The firm said: "In line with previous years, the weighting of Group revenue, profits and cash flow is expected to be in favour of the second half. This is due to the fact that reporting units tend to accumulate as the year progresses as well as the timing of deployment of orders won in the first half.
"Half year profitability is expected to be less than the first half of last year, with a stronger second half anticipated fulfilling the growing orders received in the financial year to date."