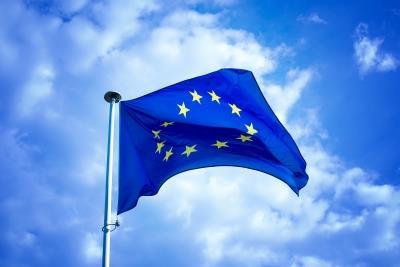 Britain leaving the European Union poses "a grave threat" to jobs and business in the London insurance market, according to Lloyd's, the International Underwriting Association of London (IUA) and insurer Fidelis.
UK voters will decide whether or not to leave the EU in a referendum on 23 June.
Key points
Organisations said there is "real and obvious concern" about Brexit
Statement hits out at claims that the EU is a declining market for UK
Claims that Brexit would lighten regulatory burden and not greatly affect trade also criticised
In a joint statement, the three organisations noted that the London commercial insurance market, which comprises Lloyd's and the companies market employs 34,000 people directly and "tens of thousands" of people more indirectly.
They said "at least half a dozen" London insurance companies have made contingency plans for a so-called Brexit, showing that "there is real and obvious concern from across the sector that a material number of these jobs may be at risk".
'Simply not true'
The organisations said Brexit campaigners' claims that trade with the EU is one way and that Europe is a declining market for the UK are "simply not true for the London market".
The statement said that roughly 16% of the London market's business comes from EU countries other than Britain, and that the £9.6bn of EU business is growing.
The statement also hit back at claims that leaving the EU would result in a lighter regulatory burden for UK firms, or that trade between the EU and UK would continue to be free.
It said: "For the London Market it seems likely that, over time, EU insurance business now underwritten in London would migrate to a company within the EU."
It added: "Britain will have to negotiate, not re-negotiate. We will have to start from scratch to get a trade deal with the EU.
"No one can possibly say how long it would take, what the terms would be, what regulations would be imposed, or how the politics of negotiating with a country that has walked out on its trading partners would impact the deal."
'Ignores reality'
The organisations also said the Vote Leave campaign "ignores entirely the reality that capital backing the London Market and other City financial services is predominantly foreign-controlled.
These backers have no specific interest in building UK exports. If they can gain access to markets from alternative locations more cheaply, they will certainly consider their options."