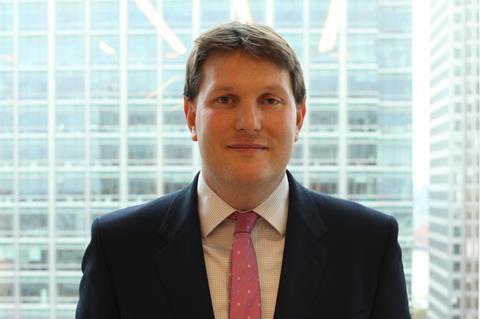 London Market Group (LMG) chief executive Ben Reid has said the insurance industry is "playing catch-up" to other industries and needed to embrace modernisation.
Reid said the LMG's agenda is to "build and maintain London's position and reputation as the global centre of insurance excellence".
Reid stressed the importance of the LMG's targeting operating model's initiatives, which aim to create a one-touch data capture system to stop the same data being entered by multiple people or at multiple times.
The initiatives also aim to enhance global shared central services in order to make the London market more cost-effective and modernised.
Reid said: "Everyone else in the world is already doing this. We are just playing catch-up."
The LMG is also working with the Treasury to allow for legislation that will enable the expansion of insurance-linked securities (ILS) in the UK.
ILS are financial instruments sold to investors whose value is affected by an insured loss event. It covers catastrophe bonds and other forms of risk-linked securitisation.
The government is contemplating regulatory moves to make London a hub for ILS.
The LMG hopes this means the framework for the new ILS will become law by the end of the year.
Speaking at the conference last month Reid added: "This is real proof that we can create an environment in which innovation can thrive in the London market."