Towergate chief executive describes 2013 is a year of transition as losses worsen. So why does he think next year will be better?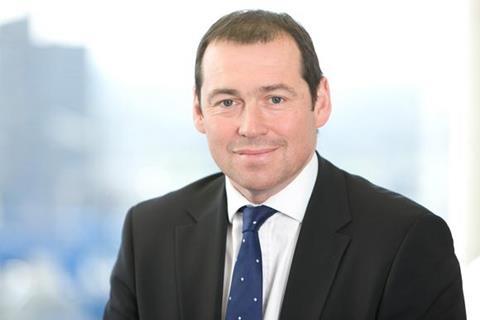 For a chief executive with falling profits, turnover, and mass redundancies in pipeline, Towergate group chief executive Mark Hodges is surprisingly upbeat.
There is no denying the numbers don't make pretty reading. Pre-tax losses increased seven-fold to £41m and operating profit fell 7% to £144.9m.
But Hodges is a man with a plan. His story goes something like this: Towergate was successfully built on a series of acquisitions by entrepreneurial founder Peter Cullum. He is transforming the broker into a more corporate and uniform business, taking out costs, and underpinning it with a solid governance structure.
He expects acquisitions to finally feed through into improved earnings by the end of 2014, and then the benefits of a streamlined cost-effective business to start working their way into the numbers in 2015.
As ever, the devil is in the detail. Here is how Hodges sees the plans playing out:
Profits from its Network division took a double-digit plunge as insurers withdrew from the network or renegotiated their terms. However, Hodges is sanguine. He believes a new management team and strategy will help improve results. "We've got a different management team, new branding, and a new proposition. Frankly I think there's a real invigoration. And it's still a very profitable network. With the new management team and a refreshed strategy it's a business we feel very optimistic about," he says.
Paymentshield has been losing business because fewer people want to buy mortgage payment protection insurance anymore. Hodges thinks the reputation of a good product has been unfairly tarnished by the PPI mis-selling scandal. He's pinning the growth strategy on selling more home insurance policies through exclusive tie ups with big mortgage brokers. Growth in the housing market should help here. The challenge will be that numbers could well get worse before they pick up again. Paymentshield had been enjoying a £7.5m boost each year from spreading out a £40m payment RSA made five years ago in order to underwrite a big book of household business. That ended at the end of 2013.
The underwriting division was bulked up, but doing so incurred some serious expenses to do it. Hodges is now counting on a reorganisation of the division to take out costs.
In face-to-face commercial broking, it's bringing the processes of its 80-odd branches closer together with new systems. A simplified, uniform, way of doing compliance and new business and retention processes will give top sales teams more time to spend with their clients and save costs. Hodges says: "We think we need to be able to evidence to ourselves and to the regulator that we're in control of that business – and actually to do the right thing for our customers."
For smaller businesses and personal lines customers, Hodges thinks the planned move to a Manchester call centre will help it win new business and reduce costs. When it trialled doing business this way in Milton Keynes with 50,000 policies, it found a swing from a net business loss of -3.8% to a net win of 2.7%.
In summary, Hodges says the new business model "will be more cost effective to operate as well."
"If I can get that alignment between a clearer, simpler, better controlled proposition for our customers, and do it in a more cost effective way, that's great for us and great for our shareholders because it's a real alignment of interest," he says.
"Cost is not the primary driver for doing it, but we're not stupid – there are some cost savings that will come through."
The results may be underwhelming at the moment, but there's clearly plenty of work going on to turn the business around. If he can't translate the plans into results this year, then no amount of words will ever convince staff and shareholders that he can do it.
This briefing is normally exclusively for subscribers. If you want to be able to continue accessing exclusive news, in-depth analysis, research that shapes the market and much more, find out about our subscription packages below.
Not a subscriber? Subscribe now for instant access
Activating your subscription takes just a few minutes and will give you instant, unlimited access to www.insurancetimes.co.uk
Click here for more information.
Subscription options include:
Web and magazine - access to all online content including digital edition and every issue in print
Web only - access to all online content
Web only trial - one month trial web access
Group subscriptions