Shareholders' high expectations could thwart Banks's buyout plan, while new chief executive says firm isn't seeking a takeover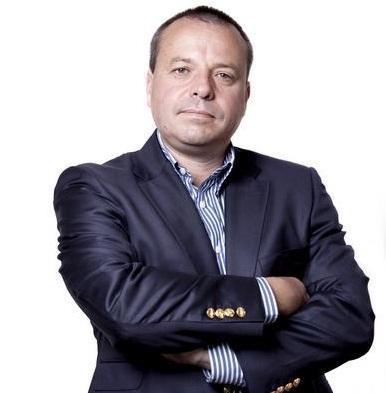 Brightside's non-management shareholders are unlikely to let their shares go cheaply to former chief executive Arron Banks.
Last week, Banks unveiled a plan to lead a private buy-out of Brightside with private equity backing, after resigning from the company. Banks isBrightside's biggest shareholder with a 15.24% stake.
To do so, however, he would need to offer a price acceptable to Brightside's shareholders. The list of owners features some of the biggest names in asset management.
As of 1 March, Schroders had a 12.7% stake in the firm, Moore Capital Management 7.77%, Aviva Investors 6.57% and Legal & General Investment Management 4.71%.
"If you look down the list of shareholders, these are not wallflowers," Shore Capital analyst Eamonn Flanagan said. "If he thinks they are going to do him a favour and sell it back to him cheaply, he could end up with a bloody nose."
Flanagan added, however, that if Banks had secured tacit support from the shareholders he could be successful. Banks declined to comment.
Brightside floated on 9 January 2007 with an admission price of 69p a share. The price surged to 85p in the first day of trading and went above the £1 mark in the weeks following.
But with the shares now trading at 20p each, investors who bought in at flotation are unlikely to be happy with an offer closer to the current trading level.
It seems Banks has had the Brightside privatisation plan in the works for some time. Brightside's new chief executive Martyn Holman said: "It didn't come as a surprise to me because I was aware of Arron's viewpoint on this and where he was coming from."
He added: "Everybody who knows Arron would realise that this could be an intention of his, but there is quite a big step between intent and delivery in this sort of circumstance. We'll see what happens."
Holman stressed that Brightside was not expressly seeking to be taken over or made private. But he said: "As a listed company that's always a possibility if somebody comes along and offers enough money that the shareholders think they will take it."
He added that the feedback he was getting from shareholders and stockbrokers suggested they were happy with what the firm was doing.
Of the low stock price, he said: "I'm led to believe it is an inherent issue at the moment in that we are a small cap AIM-listed business in financial services, and widespread demand in that business hasn't really been there."