2014 is the second year in a row that broker complaints have fallen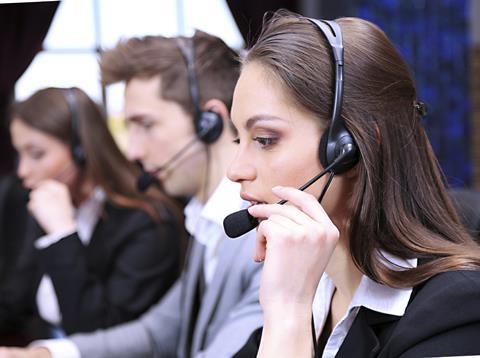 The number of general insurance complaints referred to the FCA about brokers has fallen for the second year in a row, according to the latest figures from the regulator.
The FCA received 270,000 complaints in the second half of 2014, down 17% on the 324,000 complaints received in the same period the previous year.
The continued fall in broker complaints also makes the end of 2014 the fourth consecutive six-month period of falling complaints after peaking at 467,000 at the end of 2012 (see chart, below).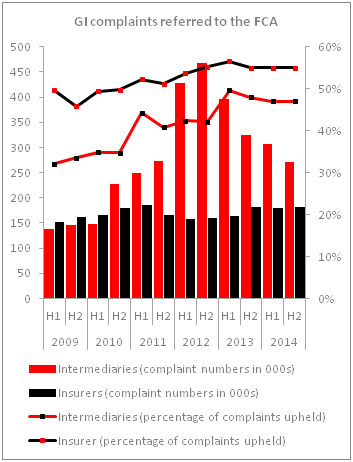 Meanwhile, general insurance complaints against insurers have remained flat compared with the second half of 2013, with the FCA receiving 182,000 insurer complaints over the last six months of 2014.
Insurers also fared worse than brokers when it came to the proportion of complaints upheld in favour of the customer.
Across all lines of business, general insurers had 55% of complaints found in favour of the customer – the second highest of all the business types analysed. Brokers, meanwhile, had 47% of complaints found against them (see below).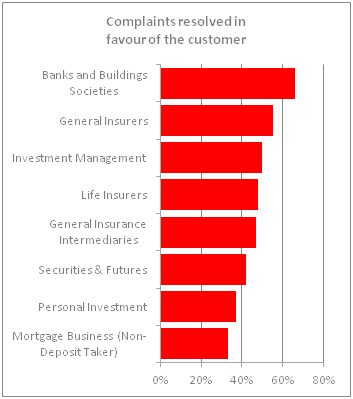 Top five most complained-about insurance companies
| Insurance company | Complaints referred to the FCA (H2 2014) |
| --- | --- |
| Direct Line Group | 29,437 |
| Aviva | 21,293 |
| AA Insurance Services | 12,084 |
| Admiral | 10,810 |
| LV= | 10,031 |
Join the debate in our new LinkedIn specialist discussion forums