Bluefin and Oval have restricted trading with UK arm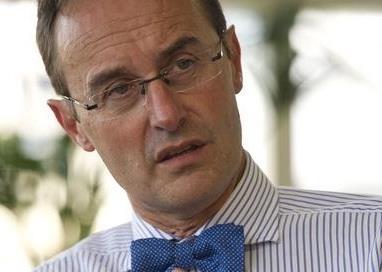 The 'junk' rating downgrade that has rocked Groupama has led brokers to heavily restrict trade with the UK arm.
Broking groups including Oval, Bluefin and Brokerbility have all taken emergency action after last month's Standard & Poor's downgrade to its French parent company Groupama SA's financial strength rating from BBB- to BB, commonly referred to as 'junk' by investors.
Brokers have also called for an end to uncertainty over the sale of the UK business. The London-based unit has been on the market since January when its beleaguered parent moved to ease the financial burden caused by its exposure to the eurozone crisis.
The downgrade has left brokers with little choice but to consider their relationships with Groupama, as many refuse to trade with insurers whose ratings fall below BBB+.
Ring-fenced
This is despite attempts by Groupama UK chief executive François-Xavier Boisseau to ease the fears of the broker market. Groupama UK's capital is ring-fenced from the rest of the group and its solvency margin improved to 218% in the first quarter, but it does not have a standalone rating.
Members of broking group Brokerbility, which control combined gross written premium of £450m, have removed Groupama from its 'recommended' insurer list.
"We're talking to customers to make them aware of what is going on, and decisions will be made on a deal-by-deal basis," said Brokerbility chairman Ashwi Mistry.
Oval chief executive Peter Blanc said the broker has stopped trading with Groupama and would only continue to place business with it on written request, while Bluefin is following a similar path.
Groupama bosses are thought to be privately hopeful that a disposal will be concluded this quarter. Several private equity firms, including JC Flowers, and at least one trade buyer are believed to be interested.
Stumbling block
Well-placed sources noted the £40.6m defined benefit pension deficit, revealed in the Groupama Insurance Company 2011 accounts, as a potential stumbling block to a deal.
The slow process has left brokers frustrated. "One of the bigger concerns for us is the lack of an obvious buyer. The longer it goes on, the more concerned we get," said Mistry.
Groupama's own broking arms continue to make better progress, however. The management team at specialist broker Lark is understood to be close to concluding a buy-out.
Bollington is still negotiating a management buy-out and has talked with private equity firm Gresham. Motorbike broker Carole Nash has been linked with a buy-out led by former Swinton boss Peter Halpin.
Talking points …
● Could the loss of broker business force the French parent to speed up the sale?
● UK boss François-Xavier Boisseau faces a difficult task in his efforts to quell broker fears over the company's financial strength. Is it being made more difficult by Paris's failure to conclude a deal?
● Groupama's pension deficit fell to £40.6m from £42.3m at the end of 2010. But will the deficit worsen if the markets continue to deteriorate?