QBE's 2009 purchase of Evergreen casts uncertainty over acquisition, say brokers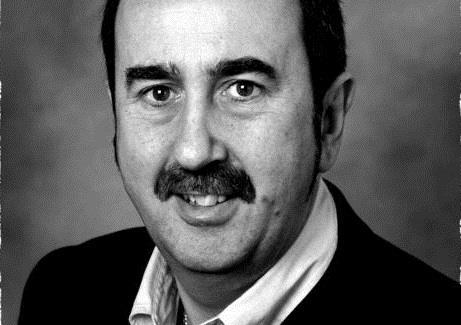 To jump to Insurance Times's 'we say', click here.
Brokers have cautiously welcomed QBE's purchase of Brit's UK regional renewal rights, but will watch developments closely to ensure the deal is not detrimental to their relationships with both firms after previous bad experience with acquisitions.
Meanwhile, Brit and QBE executives are hailing the deal as a step forward for their respective firms.
Brokers are particularly keen to avoid a repeat of QBE's acquisition of Evergreen. The insurer bought the renewal rights and brand of the property specialist underwriter in December 2009 but dropped the brand and scaled back the business the following year after a staff exodus - much to brokers' disappointment.
Ataraxia chief executive Stuart Randall said that brokers like Brit and have stood by the company despite it "being in the wilderness for about 18 months" because of uncertainty about its future in the UK regions. "I'm not sure people like QBE as much," he said. "If QBE do the same as they did to Evergreen, they'll lose it all."
Others add that any loss of highly regarded underwriting staff from Brit could be detrimental to broker relations.
If they dismantle the [Brit] team and get rid of some of the quality people, we're back to square one."

Ashwin Mistry, Brokerbility
Brokerbility chairman Ashwin Mistry said: "As long as they retain a fair proportion of the quality team, there are possible opportunities for us to now work closer with the revised organisation.
"What we need now is clarity. If they do dismantle the team and get rid of some of the quality people that Brit have, then I'm sorry to say we're back to square one."
Not all business currently written by Brit will be renewed by QBE. The company's chief underwriting officer of property, casualty and motor Ash Bathia estimates that QBE's regional UK business has £350m gross written premium and Brit's £300m, and the combined entity will write close to £600m. This suggests that at least £50m of business will fall by the wayside and that QBE will exercise its renewal rights selectively.
"The challenge is to make sure the business fits our profitability criteria," Bathia said. "From what we have seen to date, there is nothing in there that worries me from that point of view. What we are looking to do is go through a meticulous process of looking through the business as and when it comes up for renewal, and make sure we apply our normal underwriting criteria."
But Bathia added that there is little overlap, and, as if to allay brokers' concerns, contends that Brit and QBE's underwriting philosophies are similar. "Because QBE and the Brit regional underwriters think quite alike and probably have similar expectations, our hope is that one plus one will equal more than two," he said.
Also, he said, there will be no redundancies, and QBE plans to retain all 130 of Brit's UK regional front-line staff.
The deal almost doubles QBE's UK regional book, and takes its market share to 5%. As a result, some brokers view the deal positively.
Bluefin chief executive Stuart Reid said: "Combining two players that have not been in the premier league gives them an opportunity to move up a gear. QBE is going for a big market share in the UK and this will let them further their ambitions. This will help get them nearer the premier league."
For Brit, the deal allows it to concentrate on what it perceives as its core business - specialty insurance and reinsurance. Brit chief executive Mark Cloutier said: "The deal enables us to speak very clearly now both to people inside the business as well as the community about where we want to go."
We say …
● QBE is a liability specialist and, by picking up Brit, which is heavy in property, it can diversify its UK regional business nicely. It should also boost its capabilities in offering package business.
● Aviva, RSA and AXA are all heavily geared towards working with regional brokers. Can the same be said of QBE? Some regional brokers believe it has some way to go in improving e-trading and its claims service.
● Will job duplications mean there will be redundancies eventually? QBE and Brit share offices in Birmingham, Bristol, Chelmsford, Glasgow, Leeds, Manchester and London.