Hiscox chief: Osborne complained to ABI about poor communication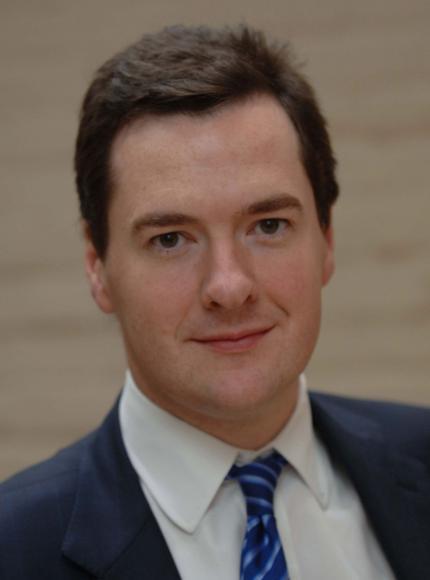 Insurers are not promoting themselves enough after a year of unprecedented natural catastrophes and the global financial crisis, according to bosses at the MultaQa Qatar conference, hosted by sister title Global Reinsurance.
To jump to Insurance Times's 'we say', click here.
Hiscox Bermuda chief executive Charles Dupplin told delegates on Tuesday that UK chancellor George Osborne had complained to the ABI about its poor communication.
"George Osborne remarked to the ABI that he felt that the non-life industry was not communicating to politicians enough about how successful they have been," Dupplin said.
"He was told that there haven't been any major bankruptcies and that all valid claims have been paid, even in a filthy year like 2011."
In response, the ABI defended its position. A spokesman told Insurance Times: "We would always look for every opportunity to communicate with every audience the important role that the general insurance sector plays in the UK economy as an investor and the money it brings into the economy. We don't just communicate our concerns but also achievements."
The global insurance industry paid out more than $100bn (£64bn) over natural catastrophes in 2011 without the buffer of strong investment returns and in increasingly challenging economic conditions. Yet no company has failed, and the sector remains strongly capitalised.
The industry also weathered the financial crisis well, while banks were hit hard. Unlike the banking sector, no insurer, bar AIG, has been bailed out by governments. AIG's problems were mainly related to its non-insurance financial products division.
Fellow panellist Aon Benfield International president Geoff Bromley echoed Dupplin's view that the industry needed to highlight its successes.
"We have an enormous amount to be proud of as an industry," he said. "We have to do a better job of explaining the product and how effectively it has worked and can work going forwards."
Dupplin also called for a halt to the rising tide of regulation, including the forthcoming Solvency II capital regime in Europe. He said the volume of new regulatory initiatives runs the risk of undermining the overall effectiveness of regulation.
"It is with some dread I see the tide coming in," he said. "I think the tide coming in makes regulation - which I am in favour of - less effective."
The conference's main theme was the flood of reinsurance premium leaving Qatar and being snapped up by other international markets.
The almost 400 delegates were also told of the need for a more unified Gulf Cooperation Council market and greater broker participation.
Despite brokers having a strong presence in the GCC region, with the likes of Bahrain, Saudi Arabia and the UAE doing around 50% of its business through brokers, in Qatar that figure was only 7%, according to Lloyd's director of international markets José Ribeiro.
Qatari finance and economy minister His Excellency Yousef Houssain Kamal set the tone in his keynote speech on the government's vision for the country in 2030.
SEIB insurance and reinsurance company chief executive Farid Chedid weighed in on the debate, saying that the GCC could not be expected to unify regulations
over the next decade, despite the call from local and international businesses for a single market.
Another issue was insurers' "over-reliance" on reinsurance to reduce volatility in their portfolios, driven by a soft market due to intense competition and local reinsurers seeking to grow their businesses at all costs.
Ribeiro also acknowledged that Lloyd's, which operates in the GCC region through coverholder arrangements, needed to make itself more accessible to brokers worldwide, particularly through the use of technology.
In another debate, Arig chief executive Yassir Albaharna revealed that Takaful - insurance that complies with Sharia Law - was failing to reach previously uninsured
policyholders and was instead eating into the market share of conventional insurance products.
For all the news, views, photos and video coverage from this year's MultaQa Qatar, go to www.globalreinsurance.com
We say …
● The insurance industry has proved its resilience in the face of the global financial meltdown and a record year for catastrophe losses.
● It is time for a charismatic leader to take up the cause and promote the good work of the UK's insurance industry.
● The latest wave of regulation including Solvency II could prove more of a hindrance than a help for insurers in the bigger picture.