Company aims to offer 'fresh alternative' to traditional insurance providers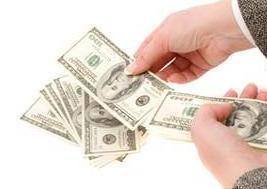 Claims management company iSmart has started marketing insurance products as an appointed representative.
Its initial product offering will include gadget and download insurance as well as home, life, travel and income protection policies.
The company has created a new subsidiary, iSmart Finance, which has been registered with the FSA as an appointed representative.
ISmart is also working in partnership with broker networks CETA and idRisk Advisory.
Paul Fakley has been appointed managing director of iSmart Finance. He has held several senior positions with Churchill, Direct Line and Saga before joining iSmart in October 2011.
Fakley said the company aims to offer a "fresh alternative to traditional insurance providers in the UK."
"Our research has shown that there is a real need for new and innovative insurance cover at competitive prices," he said. "As a business which has evolved from a claims management background, we are aware that many people who have been mis-sold insurances still have a need for good quality cover, but may distrust many traditional providers. We want to ensure customers have access to a wide range of choice, supported by excellent service and at an affordable price."
He added that iSmart's launch into insurance was "the first of many new ventures" and that there will be further diversification in the near future.