Claims registered with the Ministry of Justice portal grew by 16% in August compared to same period in 2013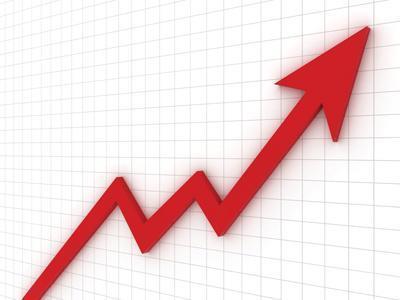 Claims entering the Ministry of Justice (MoJ) RTA portal have surged back after almost 12 months of decline following the Legal Aid, Sentencing and Punishment of Offenders 2012 (Laspo) reforms.
The reforms, which came into force in April 2013, initially led to a drop in claims volumes as changes to the portal reduced the fees payable to claimant law firms.
However, as of May 2014, claims volumes have started to grow again (see chart, below).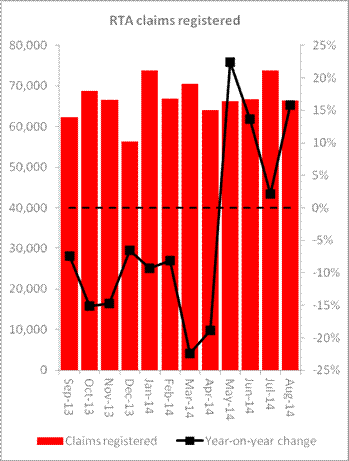 In the most recent set of figures, claims registered with the portal in August 2014 totalled 66,405 – a 16% increase on the same period in 2013.
However, this is still a 2% reduction on the volume of claims received in August 2012 before the Laspo reforms were introduced.
Meanwhile, damages paid out from the portal have continued to rise.
The average payout for a claim settled in August 2014 was £2,571, compared with £2,286 12 months earlier (see chart, below). This is an increase of 12%, two percentage points higher than what would be expected as a result of the 10% uplift in damages paid out under the new portal rules.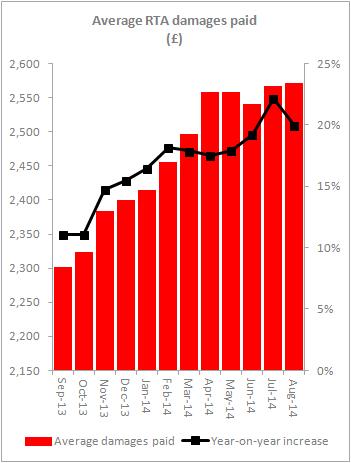 Subscriber Exclusive
A full analysis of the effect the Laspo reforms have had on the level of motor claims being received can be found here. Available exclusively for subscribers.
Join the debate in our new LinkedIn specialist discussion forums
Not a subscriber? Subscribe now for instant access
Activating your subscription takes just a few minutes and will give you instant, unlimited access to www.insurancetimes.co.uk
Click here for more information.
Subscription options include:
Web and magazine - access to all online content including digital edition and every issue in print
Web only - access to all online content
Web only trial - one month trial web access
Group subscriptions