How the thoughts of corporate buyers have changed since 2007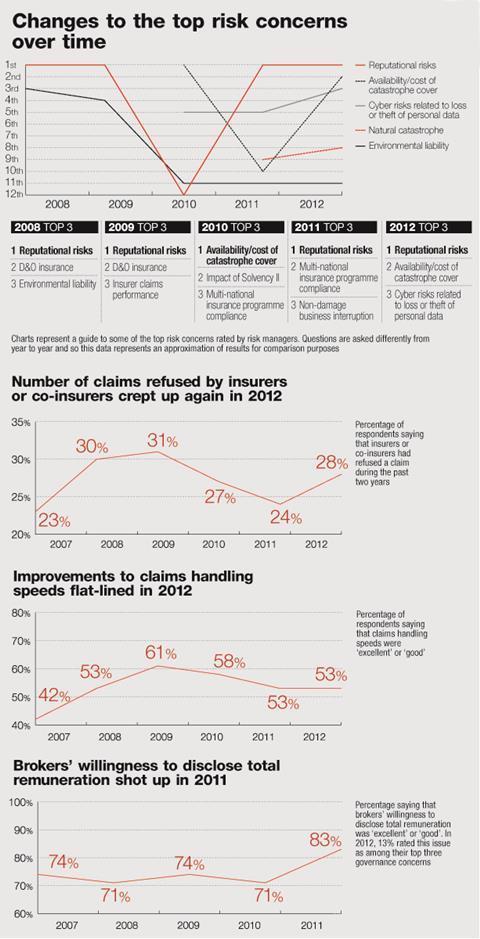 Reputational risk may be back at the top of the concern list in our five-year snapshot, but it is closely chased by cost/availability of cover and worries about cyber risk.
Meanwhile, the number of claims refused has crept up again but speed of claims handling has not improved this year. Brokers are, however, more willing to discuss total remuneration.