Credit hire industry welcomes the findings of the Competition and Markets Authority and urges insurers not to launch an appeal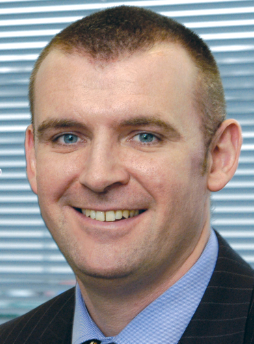 Credit Hire Organisation director general Martin Andrews has said that now is the time for renewed investment in the credit hire industry following the publication of the Competition and Markets Authority (CMA) report into the private motor market.
Andrews said that now the uncertainty surrounding the industry as a result of the CMA probe had been removed, credit hire firms could look to a brighter future.
"We will carry on now with business as usual as it was two years ago, and with the uncertainty of this investigation removed it will give people the confidence to invest back into the sector which will be good for certain aspects of the UK economy," he said.
However, Andrews said that he was still expecting a legal challenge to the findings from the insurance industry.
"I suspect they will already have their lawyers thinking about their next legal challenge to try and frustrate it and add more friction," he said. "Our response to that is: "Come on guys, the courts have reaffirmed our right to do what we have been doing for the past 20 years. The ABI, the General Terms of Agreement (GTA) and the portal is the way to go to reduce costs, co-operate and interact with us to achieve it. Stop creating friction."
"We are calling on insurers to support the GTA with more venom and to back the launch of the credit hire portal which would already be up and running [if it were not for the intervention of the CMA]."
And Accident Exchange chief executive Steve Evans reiterated this call for support of the GTA.
"During its investigation, the CMA identified that 'frictional costs' associated with the settlement of claims was a factor in increasing costs for both insurers and hire companies," he said. "For our part, Accident Exchange has been, and remains, committed to working with insurers both through the GTA and through bilateral arrangements to reduce frictional costs and make the settlement of claims more efficient."