The ABI has criticised the CMA for not taking any action on credit hire costs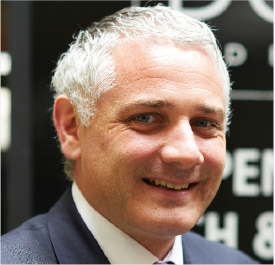 The ABI has accused the Competition and Markets Authority (CMA) of ducking the challenge of dealing with the inflated costs of credit hire.
In its final report from its probe into the private motor insurance market, the CMA decided against taking any action on the inefficiencies of credit hire, and ABI head of motor insurance James Dalton said this will be a "bitter pill" for motorists.
"Today's CMA report is the culmination of three years of work and has cost taxpayers millions of pounds," he said. "The fact that it fails to do anything to address the excessive costs of replacement vehicles – a problem that the CMA itself identified – will be a bitter pill to swallow for honest motorists. Far from reducing the cost of car insurance, the CMA's inaction simply entrenches the business models of some replacement vehicle providers who profit from inflating car hire charges at the consumer's expense.
"The reality is that the CMA has ducked this challenge and when regulators fail, politicians need to step in to act."