Appeal by Accident Exchange in a case involving insurer ERS was thrown out today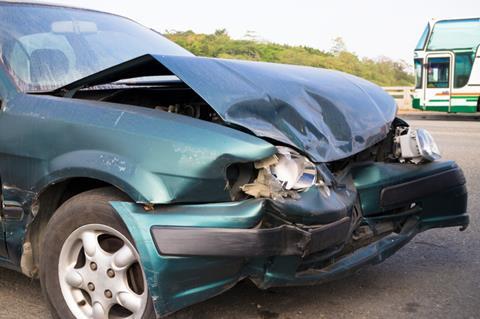 A Court of Appeal ruling today has paved the way for "inflated" credit hire charges to be reduced by as much as 50%.
The case of Stevens v Equity Syndicate Management, ERS's Lloyd's syndicate, involved a credit hire vehicle provided by Accident Exchange at a cost of £194 per day, and a total cost of over £5,000 for a 28 day period.
In dismissing the appeal by Accident Exchange Lord Justice Kitchin gave guidance on the amount that could be recovered.
He said judges were still experiencing practical difficulties in calculating the basic hire rate.
Lord Justice Kitchin said: "The search must … be for the lowest reasonable rate quoted by a mainstream supplier for the basic hire of a vehicle of the kind in issue to a reasonable person in the position of the claimant."
Responding to the ruling, ERS said: "The Court of Appeal's judgment today marks a major breakthrough for insurers, putting a stop to the inflated rates that Credit Hire Organisations (CHOs) have been allowed to charge in recent years.
"The result means where the claimant is considered [rich], insurers could see significant reductions in the hire charges claimed and in many cases those reductions could be as much as 50%."
ERS claims director Peter Smith said the case would provide clarity on future claims.
"This judgment leaves absolutely no room for ambiguity in determining the correct sum payable for hire to the [rich] claimant, and that sum should be the lowest rate quoted by a mainstream provider. It is a true common sense approach that represents what a reasonable person in the position of the claimant would do.
"The judgment is therefore a much-welcomed step in the control of claim and frictional costs between insurers and CHOs."
Lyons Davidson divisional manager Ian Davies, who represented ERS, said the ruling helped to deal with the failure of the recent CMA report to address the issue of credit hire.
"The judgment provides much needed practical guidance to all stakeholders in calculating the basic hire rate and provides the definitive judgement so long desired by the lower courts and will help with settlement of these types of claims."
Credit Hire Organisation director general Martin Andrews said: "This is a strange decision and conflicts with previous decisions on the issue of recoverable day rate. It will be appealed and other such cases coming to court will provide an opportunity for it to be overturned."
Join the debate at our Insurance Times Claims Forum on LinkedIn