Probe leader Alasdair Smith said the Competition and Markets Authority was left with no alternative option for tackling inflated credit hire costs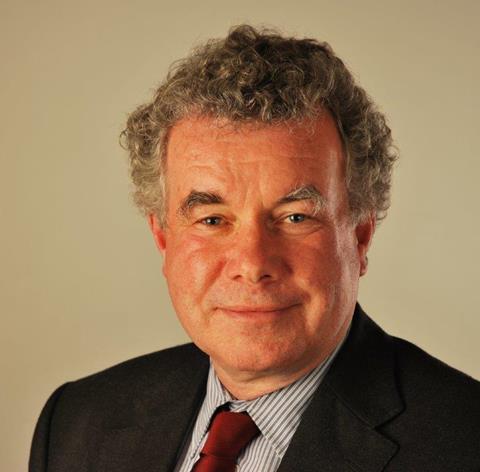 Competition and Markets Authority (CMA) deputy panel chairman and leader of the CMA probe Alasdair Smith has moved to defend the watchdog in the wake of criticism over its lack of action on credit hire costs.
Smith said that the CMA was left with little option for action given the complexity of the problem and the difficulty of implementing any remedial measures.
"We looked very carefully at the options available to us and we saw significant issues with all the different options," he said. "We see [credit hire] as being a problem and the cost of replacement vehicles that fall on at-fault insurers are too high. But the main remedy we explored was the possibility of imposing a price cap, which many of the insurers were in favour of, and legal analysis showed we simply did not have the power to do this."
He added that such a cap may also have limited policyholder access to replacement vehicles had the CMA asked the government to intervene and change legislation to introduce a cap on credit hire rates.
"Like all price caps it's a very blunt implement," he said. "We were concerned that some claimants might be in danger of losing their legal entitlement if the price cap was not put in the right place."
One of the criticisms of the CMA is that it did not realise sooner that it did not have the power to enforce a cap on prices.
"Anything that you find out at any stage you always wish you'd known earlier, but that's why we go out and have this consultative process so we can float things we are considering and hear people's views," he said. "It was the views that came in from the consultation that were decisive in this, and I don't feel apologetic about that.
"It would have been nice to have done it sooner, but that shows we take our consultations very seriously and don't go into them with a fixed view. We genuinely want to hear what people have to say."
And Smith said he was hopeful that, following the publication of the report, both sides could come to the table and negotiate their own solution.
"We hope the insurers will look closely at the report and reflect if they can do something that would contribute to alleviating the problem," he said. "And we are asking people involved in the legal system to have a look at how it is currently operating and whether a different approach to these settlements would be better."
However, Aviva UK general insurance claims director Rob Townend said he was doubtful such negotiations would take place.
"If that's the case then why hasn't it happened before?" he said. "There are a lot of motor insurers, and what's the incentive for credit hire companies to come to the table and have a debate? It's optimistic [to think that will happen], and we were hoping the CMA would deliver a mechanism for us to be able to do that [but it hasn't]."
"There's a risk that it could go the other way, and the relationship becomes more adversarial between insurers and credit hire companies," he warned.