Cobra Network boss claims interest from Westinsure members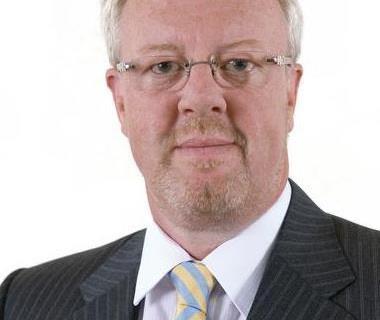 Cobra chief executive Steve Burrows has shrugged off the loss of three members to Giles newly launched network, insisting his business remains strong.
Burrows confirmed Cobra had lost three members to Giles's newly launched networks, under Compass Broker Partnerships (CBS): Bournemouth Insurance Group, Headley insurance Services and LBS Commercial insurance Brokers.
He said: "[Compass] has probably seen 80% to 90% of our membership in the past three months and the members have not moved."
In a reverse of fortunes, Burrows even claimed that he had received 13 enquiries from Giles-owned Westinsure members about joining his network.
The claim was denied by Westinsure managing director Norrie Erwin, who told Insurance Times: "We have no information that would justify that comment being made. Actually, it's quite the reverse."
Burrows vs Lincoln
The formation of CBS has seen Burrows pitted against his former colleague and managing director John Lincoln. Lincoln left the role in September last year, following Burrows' successful management buyout of the business in July for £7.3m.
Several other former Cobra executives, including broking development director David Truman and strategic account manager Ray Heap, also quit Cobra to join the new Giles network.
Lincoln insists he is not deliberately targeting Cobra brokers. Lincoln said: "We've spoken to several [Cobra brokers] but not more than half a dozen or so. We're signing up brokers from various places. Our aim in setting up Compass was never just to say 'oh we'll go and attack a few Cobra members."
Cobra and Compass eye growth opportunities
Meanwhile, both networks claim they have received growing interest in signing new members.
Cobra had taken on two new members, Bridges Insurance Brokers and Source Insurance, and was processing another two applications from insurance brokers whom he refused to name.
A loyalty scheme launched by Burrows is based on an Australian network model. Cobra members who sign up to the agreement will receive a share in the market value of the network equal to the amount of GWP they write. Burrows said around 70% of Cobra's membership had already signed onto the five-year deal.
Burrows claimed that given the level of interest in the new five-year loyalty scheme Cobra could tolerate the loss of "four or five" other members.
Lincoln said his business model was a partnership offering with members. CBS members would receive dividends on any excess profits the network made on top of their annual bonus effectively meaning the network would share any above target profits with members.
Compass was in the final stages of signing a further seven members to its network, he said. He said some were members of other networks, while some were independent. He said an announcement regarding those new members would probably occur before the end of the first quarter.
Lincoln added CBS hoped to have 50 members of its Eden network, which is aimed at start up insurance brokers, by the end of 2014. Meanwhile Select, the network created for larger insurance brokers with GWP of, on average, between £10m and £15m a year would hopefully have around 10 members giving an annual GWP for the network of between £145 to £150m, Lincoln added.