Network also reveals it has trimmed borrowing to £12m as part of debt reduction plan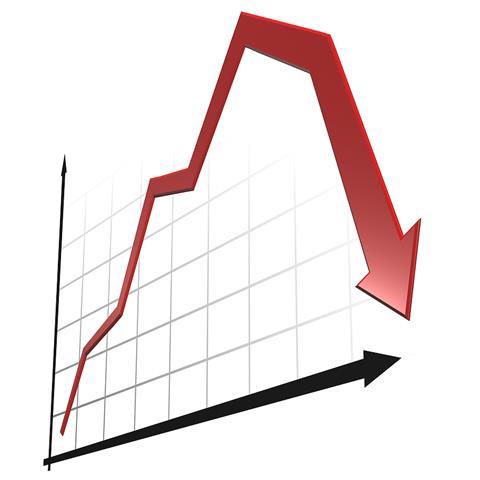 Cobra, which has a five-year plan to eliminate debts, issued a profit warning in the wake of its broker sales.
Cobra revealed in a trading update that it has cut borrowings to £12m from £15m in 2011.
Last year, Cobra sold its broking operations in Caterham and Alton to Aston Scott, along with Cobra Corporate Solutions, to help trim debts.
Cobra said that the deals had netted it £6m and £2.7m in future earn-outs. But the disposals equated to about 30% of the firm's underlying earnings, the "impact of which will be material" on the full-year results ending 31 March. Goodwill impairments and restructuring costs will also hit operating income.
Chief executive Steve Burrows unveiled Cobra's five-year debt elimination plan in October 2011.
Cobra revealed at the time that its gearing ratio - debt as a percentage of overall capital - rose to 61% in the year to 31 March 2011 from 58% the previous financial year.
Cobra could delist from the Alternative Investment Market (AIM) but only once its debts have diminished, Burrows told Insurance Times.
"Our problem with delisting from AIM at the moment is that we have to treat all shareholders fairly. And we have to find a route to pay off all the external shareholders,"
Burrows said.
"At the moment, that wouldn't allow us to reduce the debt as fast as we want to. If, however, we got into a position where we had a few million pounds spare, then that is one of the things we would consider."
Burrows added that it may be more attractive to the company for it to keep its listing once it has spare cash.
Pass notes: Cobra's debts
What is Cobra's five-year plan?
Cobra intends to eliminate its debt in five years. In October, Cobra revealed that it had a gearing ratio - debt as a percentage of overall capital - of 61%.
Why is gearing ratio important?
The higher the gearing ratio, especially in a soft market such as this, the harder it is to service debt. Plus, debt swallows capital that could be used to invest in the business.
Will Cobra's plan succeed?
There is no reason why the company cannot eliminate its debt in five years, but it would be helped hugely by a harder commercial market.