Alto Intermediary set to acquire broker after offer is recommended to shareholders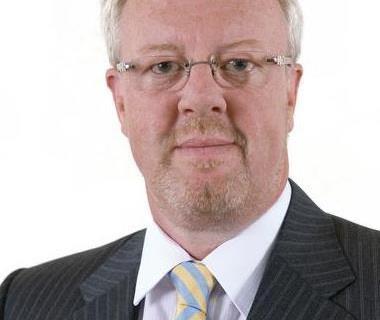 Steve Burrows is aiming to revive the fortunes of ailing broking group Cobra after his 20p-a-share, £7.3m cash offer was recommended to shareholders.
Burrows, who is Cobra's chief executive, set up new independent vehicle Alto Intermediary to acquire the existing Cobra business, pay off its shareholders and trim debt. The company is also being delisted from the Alternative Investment Market.
Burrows said his plans included a management restructure across the group as well as revamping its wholesale offerings, including the network, London market and underwriting divisions.
"Now we're properly funded, we've got a chance to re-look at the way we do things," he told Insurance Times. "So over the next 12 months there will be some changes. They will be business changes and good for members and agents that use us."
Burrows has agreed a £6.9m debt facility with Macquarie Bank to reduce its borrowings. Cobra's chairman, Peter Robinson, will resign along with other non-executive directors. A smaller board consisting of incoming chairman Dominic Wainford and Burrows as chief executive will be installed at the privately owned company.
Burrows said his role would allow him to be more directly involved in running each of the businesses. He will be looking to cut costs across the group, which employs about 180 staff, but said it was too early to say where.
Burrows acknowledged that the company, which was forced to sell a handful of assets in 2011, had not reached its potential in recent years. "I don't think it's anybody's fault; I think it was lack of funding. We grew fairly quickly in the early days, we've managed to stabilise the company over the last two years and now we're in a position of growth."
He added: "This is the first time in a while we've been able to concentrate on going forward rather than running like mad to pay our debt. It's been a period of consolidation and now we're looking for a period of growth."
Pass notes: AIM
How does Cobra's AIM experience compare with others?
Cobra has not struggled alone as other brokers - including Jelf, CBG and Brightside - have also suffered from a lack of inward investment and share price movement while listed on AIM in recent years.
How has it benefited brokers?
Brokers are able to offer staff the ability to trade and own shares in the company, which can be attractive to new staff and clients.
What is the future of AIM?
For now broker bosses appear to have lost confidence in the AIM market as it is failing to offer the type of value that attracted many ambitious companies prior to the recession. This, however, is likely to change when the financial climate improves.
We say …
● Cobra has been laid low by mounting debt and a lack of investment on AIM, so this offer will come as a relief to shareholders wanting a speedy exit.
● Cobra will save up to £400,000 each year by delisting from AIM.
● The broker will face a struggle to revitalise its network offering in an already crowded marketplace.