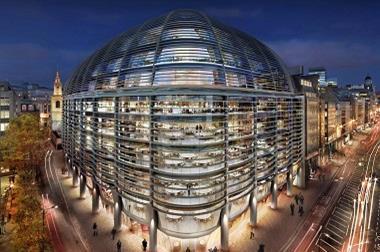 Arthur J Gallagher group chief financial officer Douglas Howell has played down the importance of its UK broker network Compass, telling analysts that the network "doesn't really work inside Gallagher" and that Compass's planned exit from the group "is not a big deal".
Insurance Times revealed last week that Compass is plotting a management buyout (MBO) from Gallagher, a move that Gallagher International chief executive Grahame Chilton said the broking group was "wholly supportive" of.
Key points
Loss of revenue from Compass exit would be "less than $5m"
Gallagher UK retail posted 3% organic growth in the first quarter of 2016
Group sees "lots of opportunity" in the UK retail broking market
In response to an analyst's question about the Compass MBO during Gallagher's first quarter results conference call last week, Howell said the loss of revenue from Compass's exit from the group would be "less than $5m [£3.4m], so it's not a big deal".
He added: "Our guys don't need a network now because they are a part of Gallagher, can trade within Gallagher, and get the resources and capabilities they need. Compass is an opportunity for smaller retail brokers, and it doesn't really work inside Gallagher."
Gallagher acquired Compass when it bought UK broking group Giles in 2013.
Organic growth
Gallagher group chief executive Patrick Gallagher (pictured) revealed on the conference call that Gallagher's UK retail broking segment produced organic growth of 3% in the first quarter of 2015.
This compares to flat organic growth in the UK retail division for 2015.
Gallagher told analysts: "We are very pleased with the progress we have made in the UK especially on our retail side. Our specialty business is second to none there and our London broking business is really top of the game."
Retail opportunity
Finance chief Howell also hinted that more UK acquisitions could be in the works. He said that there is "lots of opportunity" in the retail broking market.
He added: "There are still some private equity owned firms there that are going to have to do something as [their] time comes up, and I think people are realising that it is better to be with a strategic [buyer] than with an independent or private equity-owned [broker]. So we are seeing terrific opportunities there."