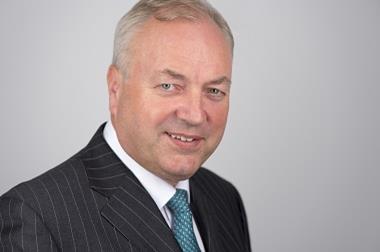 Broker network Compass is in talks with owner Arthur J Gallagher about a management buyout to create an independently-owned network, Insurance Times can reveal.
Compass managing director John Lincoln (pictured) said that the network had reached a size where the next phase of its growth could be "accelerated" by becoming independent.
Key points
Compass now has £660m in GWP and believes it can go it alone
Network would continue to work with Arthur J Gallagher after MBO
Gallagher is "wholly supportive" of MBO
He added that this was "something that I know Compass members would be supportive of and would also appeal to new members."
Lincold said: "As such, myself and the management of Compass are in active discussions with Gallagher with a view to taking the network and Compass London Markets into independent ownership through a management buyout."
Compass network now controls around £660m in gross written premium.
Lincoln said: "We believe that Compass now has the requisite breadth and depth to make that transition successfully and it would simultaneously ensure continuity for members through retaining the same experienced leadership team, all of whom are seasoned specialists in the network field.
"A successful MBO would also see us continue to work closely and collaboratively with Gallagher as a trusted partner, to ensure our members benefit from access to its diverse range of specialisms and expertise."
Gallagher International chief executive Grahame Chilton said: "The Compass management team's desire to undertake an MBO and achieve full independence for the networks business is one that Gallagher and I are wholly supportive of.
"We believe it to be in the best interests of both parties and are working closely with John and his team."