Sharon Bishop, chief executive, Close Brothers Premium Finance on why the insurance industry should do more to attract BAME talent
October was Black History Month, celebrating the innovative contribution to the social, political and cultural developments made by people of African and Caribbean descent in the UK.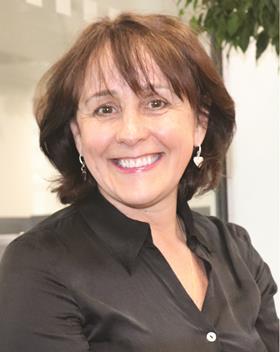 The idea was launched in London in the 1980s, for the local community to challenge racism and educate themselves and others on a part of British history that was not taught in schools.
Close Brothers Premium Finance (CBPF) is proud to have many dynamic, motivated and professional black and Asian colleagues, but we need to do more to inspire black, Asian and minority ethnic (BAME) talent to join our team.
There are no official statistics for the proportion of Afro-Caribbean people working in the UK broking sector. However, a 2019 insurance census found that fewer than 40% of respondents said diversity in their company had improved since the last survey in 2017, and just 7% overall are BAME employees, compared with the UK at 15% of the population.
The fact is, our society is changing fast, and businesses need to show leadership to eliminate legacy and bias and embrace diversity. After all, there is empirical evidence that diverse organisations tend to make better business decisions.
I applaud initiatives such as the Afro-Caribbean Insurance Association (ACIA), set up in 2018 by two black London market underwriters, which aims to redress the balance by going into universities and selling the broking profession directly to black students.
The ACIA argues for affirmative action to introduce quotas to accelerate getting a larger, more diverse number of BAME talent into the business quickly, and I agree. Once a balanced level of diversity is achieved within a business, it is more likely people from diverse backgrounds will move into that business (or sector) as a new career opportunity.
Black History Month underlines the depth and breadth of talent within the UK's Afro Caribbean community, and our industry is missing out if we continue to undersell ourselves as a great place for BAME individuals to build their careers.