Two men from west London were charged with fraud by false representation, among other offences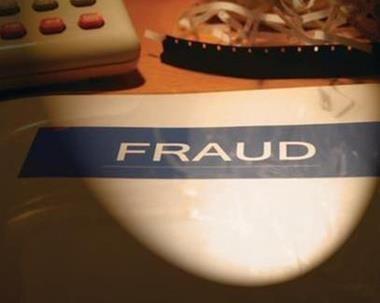 A west London man has been jailed for his part in a crash-for-cash scam, after it was discovered his accomplice was not in the country at the time of the incident.
Mohamed Labre Chiadmi pleaded guilty at Isleworth Crown Court to fraud, after he falsified a collision with accomplice Moussa Elwardi in Chiswick in December 2013.
Both men claimed their cars had been written off, however police became suspicious at the large pay outs to Chiadmi, as well as Elwardi's previous conviction for fraud.
Photos taken from the incident showed inconsistencies with the damage to Chiadmi's car and his report of the incident, while detectives discovered that Elwardi was not even in the country when the crash was alleged to have taken place.
Met Police detective inspector Dave Hindmarsh said: "While he never admitted to how the damage to his car was actually sustained, Chiadmi and his accomplice clearly looked to benefit from making false insurance claims. Our message is clear - if you commit any kind of insurance fraud, then we will investigate and look to bring you before the courts."
Elwardi was charged with fraud by false representation and was sentenced to a 12 month community order and a fine of £1,550.
Chiadmi was sentenced to 10 months imprisonment for fraud by false representation and two counts of making false declarations to obtain motor insurance.