Gary Kittle exaggerated leg injury after ladder fall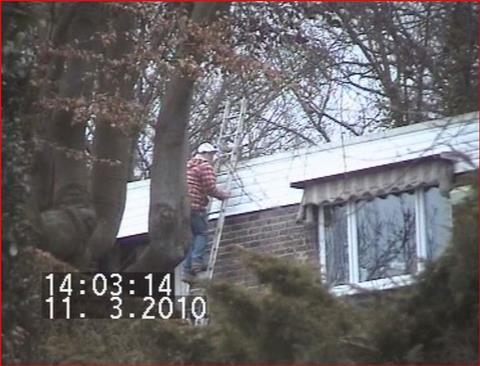 A man was handed a 12-month custodial sentence last week for trying to defraud insurer QBE of £300,000.
Gary Kittle was prosecuted under the Fraud Act 2006 after it emerged he had exaggerated his level of injury and incapacity after falling from a ladder in November 2008 while working for a company insured by QBE.
QBE said that Kittle's employers' liability claim seemed at first to be a straightforward leg fracture, so when Kittle alleged significant incapacity and claimed £300,000 the insurer decided to investigate further.
Kittle had asserted that he had not worked since the accident and that he was unable to climb ladders, preventing his return to his pre-accident job or any other form of work.
According to QBE, surveillance evidence showed Kittle had exaggerated his claim and so the company decided to proceed with a private prosecution.
The case was heard on 2 October at Guildford Crown Court, when Kittle pleaded guilty to attempting to defraud QBE.
QBE director of casualty Matt Lacy said: "Insurance fraud, once the exclusive domain of personal motor, is now on the increase in employers' liability.
"This latest case comes on the back of other well-publicised attempts to defraud our clients and QBE of substantial amounts of money.
"The continued success of our Special Investigations Unit underlines their experience to identify attempts to defraud and a dedication over the long term to collate all available evidence and bring the perpetrators to justice."