Turnbull said it is the right time for him to 'move on to other ventures'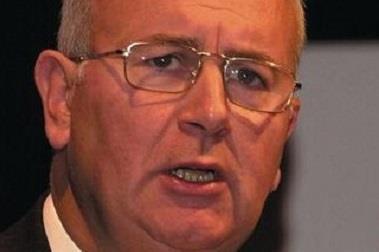 RFIB's executive chairman Dennis Mahoney is to replace Jonathan Turnbull as the Lloyd's broker's chief executive.
Mahoney, a one-time chief executive of Aon's UK business, was drafted in as executive chairman as part of private equity house Calera Capital's purchase of a majority stake in RFIB.
RFIB said Turnbull will step down as chief executive "after an orderly transition". Turnbull said that following the Calera investment the time was right for him to "move on to other ventures".
Turnbull joined RFIB in 2008. He was the broker's chief financial officer before being named chief executive in October 2011 following the departure of Marshall King.
Turnbull said: "I am very proud of what the team at RFIB has accomplished under my leadership. The conclusion of an investment by Calera Capital reflects a very successful evolution of our business since I assumed the role of CEO, and positions RFIB with the capital, infrastructure and resource to support further growth.
"Having brought the business to this point, the time is right for me to move on to other ventures. I wish the team at RFIB the best of success in the future."