Former Aviva finance director has been brought in to 'lead business into next phase'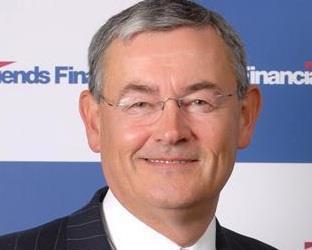 Direct Line Group is to be floated rather than sold, following the appointment of Mike Biggs as chairman, it has been officially confirmed.
Royal Bank of Scotland Group previously refused to say how it would divest the business. But on announcing Biggs's appointment, the company said that its "best case plan for RBS Group is to divest Direct Line Group by way of a public flotation".
Former Aviva finance director Biggs is expected to bring experience in flotation to the Direct Line Group team. Currently chairman of listed life insurer Resolution, he helped oversee Aviva's flotation.
Biggs's appointment was backed by former Aviva UK chief executive Patrick Snowball, also tipped for the job. "He will bring really solid insurance expertise at the top of the company when it needs it," Snowball said. "Mike's skill is in capital management, balance sheets and ensuring clarity of purpose."
Direct Line Group chief executive Paul Geddes said: "Following the completion of the first phase of Direct Line Group's transformation and the major profits turnaround, we will benefit greatly from Mike's experience as we lead the business into the next phase."
The European Commission requires RBS Group to relinquish control of Direct Line Group by 31 December next year, and sell its entire shareholding by 31 December 2014.
Pass notes: Mike Biggs
Who is Mike Biggs?
He is a former Aviva finance director and current chairman of life insurer Resolution.
What are his credentials?
Those that know him say he has a fine head for numbers, a wealth of experience with floated insurers and the ability to command an audience.
Does he have weaknesses?
Resolution's performance has been lacklustre and its share price has scraped the bottom for years. There have also been concerns that Resolution was paying directors too much in compensation at the expense of shareholders.